A reflection on moving to Silicon Valley and joining Techonomy 2017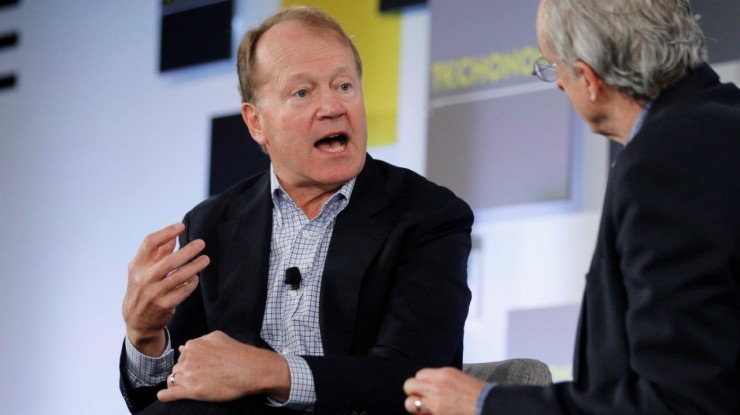 13th November 2017
---
San Francisco's Tenaya Goldsen joined a conference of some of the world's biggest thinkers.
When I moved to San Francisco, just over four months ago, I suspected that technology would continue to be an evolving part of my everyday life – but I did not realize to what extent my relationship with technology would change. Lining up the media and engaging with executives for the intimate thought-leadership conference, Techonomy 2017, helped me to grapple with these big questions.
Growing up in Seattle, everyone's mother, brother, and second-cousin worked at either Microsoft or Amazon. Therefore, when you met a retired 40-something-year old you made an educated guess that they had bet their luck on college dropouts, Bill Gates and Paul Allen. Likewise, when I started high school in southern India, computer science and coding were part of everyday conversation and everyone's class schedule. At college, in the university hub of Boston, I learned about new research that would have never been possible even the year before. I considered myself interested and informed in tech news, but only to an extent.
This started to change as I walked down San Francisco's Market Street, on the first day of my post grad job. I was surrounded by an array of Google, Facebook, LinkedIn, Uber, and Salesforce backpacks, and I realized the significance that comes with being encircled by, and working with, the companies that are changing the tech space. I heard more about AI in my first eight-hour day, than I had in 22 years. BART conversations were more interesting than university lectures – the topics ranged from global intelligence to robotics.
The tech clients I started working with at Grayling – from the largest crypto player to an insurtech upstart – are solving big problems, reaching the masses, and streamlining solutions. I knew that I had to consider this when homing in on improving my own PR skills and strategy.
But with this magical excitement in the air I was also faced with questions and debates – both internally and taking place all around me. As the lines between humans and tech continue to blur, when will it stop? Will my child be dropped off at school by an autonomous vehicle instead of by me? Will I get to pick the gender of this child? What about their hair color or if they are good at soccer? What jobs will be left in 10 years? How much do I want the masterminds of Facebook to know about me? Do I trust Alexa or unplug the device?
All these questions were placed right in my face like never before. They are hard to digest and previously, when I was removed from the Silicon Valley bubble, it was easier to just not think about such provocative challenges. But with my new territory I realized that not thinking was no longer an option – especially when working at a global PR agency catering to clients that all are impacted by technology.
Therefore, being placed on the Techonomy team during my first day at Grayling, and subsequently helping organize the Half Moon Bay conference, was more of a blessing than I realized. Attending the conference allowed me to listen to global leaders and join in on the thought-provoking Techonomy debates. The theme of the conference, The Convergence of Man and Machine, provided a framework to look at how tech is honestly changing everything, for arguably, everyone in the world.
I heard Mark Bertolini, CEO of Aetna, reflect on how giving Apple Watches will help insurers create apps to protect our health in the future. Outgoing Cisco chief John Chambers, explained why the US is falling behind other education systems. Savioke's Chief Robot Whisperer (yes that's really her title, along with CTO), Tessa Lau, suggested that AI will enhance productivity, and therefore, we must embrace change. However, with each discussion there was also the warning that we cannot get caught up and that we, as society – and specifically we in Silicon Valley – must work to make sure that tech is used for good, while continuing to look towards the future.
Working with the media at Techonomy – including reporters from CNET, Bloomberg and the New York Times – instilled in me the belief that the press is still truly curious about what is changing, and that they want to provide this information to society. This first-hand realization made me excited to work with these reporters in the future.
As I continue to work across the technology sector I believe that the conversations I was a part of at Techonomy 2017 will help me to explore creative ideas with my clients and with the with whom journalists I interact. As a PR professional, the conference made me motivated to help define how the public views this evolving world. Most importantly though, being a part of the conference helped me to understand that everyone – even the leaders of Fortune 500 companies – have no idea what is coming next in the tech space or how society will react to today's discoveries.
Tenaya Goldsen is an Account Executive in Grayling's San Francisco team.
---
Grayling Team