Absolut Art? Creating an impactful Cultural Brand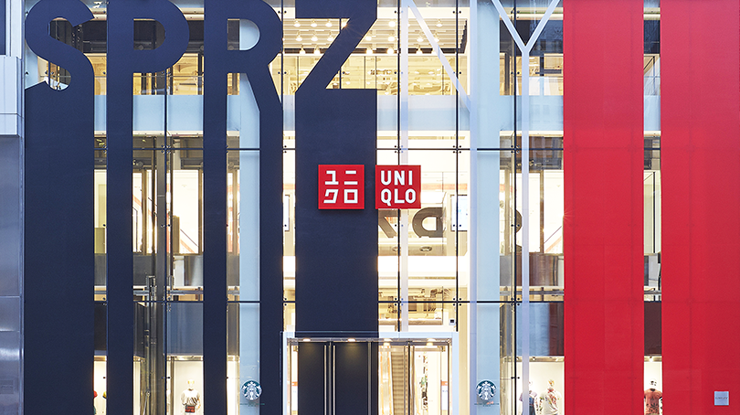 9th May 2017
---
Anastasia Elaeva, Grayling Russia's Head of Corporate Communications, on why more brands are striving to engage their stakeholders via arts partnerships.
For its spring 2017 collection, the US apparel retailer J.Crew collaborated with the street artist Michael De Feo, who had previously challenged the brand and its corporate messaging by painting on top of its ads. The Swiss luxury watch manufacturer Hublot is engaged in an unexpected partnership with the tattoo artist Maxime Buchi, who serves as its global ambassador and is co-creator of a limited-edition timepiece. Earlier this year, the Japanese mass-market clothing brand UNIQLO introduced museum-type shops within its New York stores, which featured limited-edition items inspired by the works of world-renowned artists, including an Ai Weiwei Sunflower Seeds handkerchief, a Maurizio Cattelan & Pierpaolo Ferrari tray, and a Fred Tomaselli puzzle. Finally, Google partnered with the 2017 Art Basel contemporary art fair in Hong Kong around a virtual reality project putting the spotlight on its 3D drawing and painting application.
These are just some of the most recent examples of surprising and edgy art collaborations, which show that more brands, beyond the usual crowd in the luxury segment, are launching creative partnerships. Moreover, long-time corporate art supporters are reviewing their programs to try new things and to make existing initiatives more strategic, systematic and sustainable. There is a clear trend in creating so called 'cultural brands' that have the arts and culture at their core, and companies are doing this to highlight their artsy side and to reconnect with their target audiences on a deeper level.
Based on exhibition and museum attendance data from The Art Newspaper's annual survey, public interest in art is growing globally (almost a 35% increase from 2010 – 2016), and this presents an opportunity for brands to start a conversation with their stakeholders beyond product topics and establish more meaningful connections around their consumers' passion points. In the current times of the 'experience economy', it is no longer enough for companies simply to present a good service or product. They also need to be able to create incredible memories.
Andras Szanto, art writer and cultural strategy consultant who has worked with such brands as Absolut, Audemars Piguet, Davidoff and BMW, agrees that traditional ways of reaching audiences are not working anymore. "Brands need to understand where their target groups are, to go where they are, and to engage them with stories that are authentic and interesting," he says.
BMW is an example of such a brand that puts a strong emphasis on arts and culture partnerships in its communications. It is a long–term partner of many cultural institutions, festivals and art fairs around the world. According to Thomas Girst, Head of Global Cultural Engagement at the BMW Group, the car brand's target audiences are interested in the arts, which can serve as a starting point in establishing relationships with them.
In his interview with The Financial Times, Jonathan Anderson, creative director and designer at the Spanish leather goods house LOEWE, said that, in today's 'like' environment, luxury should be articulated differently, and the only way to do that is "by presenting the unknown" and "throwing the curve ball" through the creation of a cultural brand. In 2016, the LOEWE Foundation launched the LOEWE Craft Prize, which aims to recognize and support international artists who reinterpret existing knowledge to make it relevant today. It also has a long-running tradition of awarding the LOEWE Foundation International Poetry Prize to promote new poetry in Spanish.
"Art provides an opportunity to engage consumers on their own terms and within their interest areas," says Eneuri Acosta, Marketing Communications Manager at Cadillac, elaborating on the reasons why the legendary US brand decided to launch its own cultural space at its HQ in New York City. "Consumers are smarter these days and they can see when they are being overtly advertised to."
In addition to the luxury segment, many mass-market and technology brands are coming to this realization as well. They strive to communicate their creative side and often see their mission in making art more accessible.
"Taking time for art is a real luxury, and for us bringing it to people is a way to contribute to making the world a better place," says Carlo Giordanetti, Creative Director at Swatch International. The Swiss brand regularly collaborates with creatives around its art watch editions, partners with the Venice Biennale, and sponsors an art residency program in Shanghai.
Another prominent example is the Japanese clothing retailer UNIQLO, which supports free admission programs at some of the major museums around the world: Friday nights at the Museum of Modern Art (MoMA) in New York, UNIQLO Tate Late in London, and UNIQLO MoMu Sundays in Antwerp.
In partnership with the non-profit Americans for the Arts, Vans runs the annual Custom Culture competition, which aims to bring attention to diminishing arts education and to empower high school students in the US to express themselves creatively.
The Swedish alcohol brand Absolut launched a separate entity – Absolut Art, a venture that strives to bring more art to people's homes and presents an online portal where selected emerging artists' works can be discovered and bought at affordable prices.
Google created the impressive Google Arts & Culture Project platform, which allows users to see artworks from around the world in high definition, to read articles about artists and movements, and to follow other special themes.
The fact that many mass-market brands are launching cultural initiatives influences the very nature of art collaborations. There are more public art projects emerging: UNIQLO has recently partnered with the NYC Parks, and Nike collaborated with the Brooklyn-based artist KAWS to transform basketball courts in New York.
Studies have shown the so-called "art fusion" phenomenon has the power to bring creative energy to a brand and to influence its positioning. If partnerships around classic culture deliver connotations of heritage, luxury and prestige, collaborations with contemporary artists can highlight a brand's connection with the present and add an edgy flair to its products and communications.
"If we partner with the art of the 21st century, that's a way for us to be connected to the 21st century," explains Jean-Claude Biver, President of the watch division at LVMH Moët Hennessy Louis Vuitton, in an interview to The New York Times commenting on Hublot's collaboration with the tattoo artist Maxime Buchi. "I want the young generation to dream about my brand."
In January 2017, M&M'S (Mars) teamed up with the fashion and art publication Visionaire and contemporary artist KAWS to create a virtual reality film in honor of the iconic chocolate brand's 75th anniversary. In addition to an online video release, the collaboration included a free immersive viewing experience at the New York Public Library.
More brands are striving to engage their stakeholders via the arts, but their ability to make it part of their DNA depends on whether they can turn collaborations into truly sustainable and crisis-proof partnerships. To succeed in this, companies need to embrace a long-term view, rely on expert advice, be ready to take risks, and invest in proper communications with all relevant stakeholders. If they take it seriously and can commit to that, we have a chance to see a new cultural brand movement thriving in 2017.
To find out more about best practices and trends in creative collaborations, please check our report Brand and the Arts: Making Creative Partnerships Work.
---
Anastasia Elaeva