AI, AR or VR – which child of the tech revolution has a bright future ahead?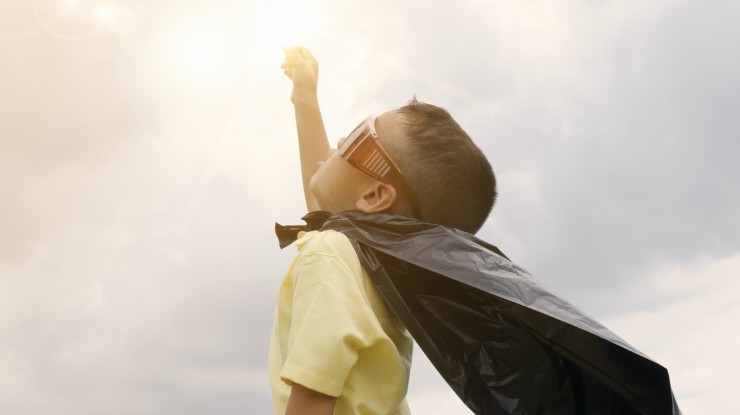 5th March 2018
---
Sohini Datta, digital strategy expert from our office in Dubai, explores how AI (Artificial Intelligence), AR (Augmented Reality) and VR (Virtual Reality) are relevant to the communications profession.
When I graduated from college, back in 2007, if you didn't pick engineering as a career path, you subsequently became your mother's biggest disappointment. "What do you do on this Facebook all day?" she would ask me, a budding social media manager; time and again. My parents were engineers, my grandparents were engineers and so were all my cousins; I was the black sheep.
Time-lapse to now, and marketing is the new king of career choices. Wherever you are in the world today everyone is talking about and sometimes using three major technologies: AI (Artificial Intelligence), AR (Augmented Reality) and VR (Virtual Reality). But what are these technologies and how are they relevant to the communications profession?
VR being the first child of the tech revolution had high hopes and a potentially bright future; and like all children; didn't live up to the expectations. Because it always needs an expensive head gear to experience, it consequently has low scalability options, making it an expensive technology to adapt for brands. Social VR experience gained momentum when Facebook bought the VR company called Oculus for $2 billion in 2014. However, an Oculus Rift headset costs around $600, automatically decreasing potential reach and affordability. Even though Google cardboard helps viewers experience VR from their phones at a cheaper price, it still doesn't take away from the fact that a virtual reality brand experience needs the use of a VR enabled device.
Should we recommend it for a brand's marketing? In an economy where the buzzword is 'thrifty marketing spends', all campaigns need to deliver maximum reach on minimum budgets and this is where VR fails being the expensive technology. However, Gaming, Automotive, Real Estate are some of the industries that have the budget and the need, which can help give VR a bit of stage time. A great example was when Mercedes Benz in 2016 showed off its latest SL model with a virtual drive on the Pacific Coast Highway in California. During the drive, users were able to look around the interior of the car, peer up through the sunroof, and watch as the car navigated the road. When transitioned to convertible mode, a glance to the right revealed the Pacific Ocean. This was a video developed for virtual reality, therefore to experience it viewers needed to have a VR enabled headset.
AR (Augmented Reality) is the middle child, born with even more potential and definitely higher expectations. AR makes the surrounding of the user better, unlike VR. AR includes everything from holograms, Bitmojis to Pokemon Go. Ever since Apple built AR technology directly into iOS11, augmented reality has become decentralized. This automatically makes AR less expensive and easier for brands to adapt. Brands can now reach millions of phones through AR apps, a great example of this being IKEA Place launched in 2017. The app lets you place furniture directly on your floor and even buy it from the app. As a technology, this has the potential to revolutionize the way we shop and learn.
But AI…oh AI, Mon'Amie. Artificial Intelligence, is both our best friend and best enemy, almost like our hi-tech frenemy. The Wikipedia definition of AI is intelligence displayed by machines, in contrast to the natural intelligence (NI) displayed by humans and other animals. It is the favorite child you teach things, until it grows into being smarter than you.
AI today is everywhere, on your phone (Siri by Apple), in your house (Alexa by Amazon) in your car (Yui by Toyota) and they are potentially in your client's marketing goals (better insights for PR, chatbots for Facebook Messenger, programmatic ad buying). According to Forbes, Facebook now offers 11,000 chatbots via the Messenger app that allows its users to do everything, from ordering and paying for a pizza, to finding the right movie to watch. This is how AI essentially work, they are built to replicate human intelligence by analyzing big data and make data-based decisions. To think of it, this is how humans work too. We have analyzed so many experiences that today we can tell between a fake smile and a real one. But this is also where AI one ups us, they can analyze huge chunks of very complex data, faster than humans.
Will AI achieve better ads, reach the right audience, deliver tailored news? Yes. In return, will AI also take your job? Is the future dystopian? Please ask Siri or Elon Musk for answers…
---
Grayling Team