The by-election post-mortem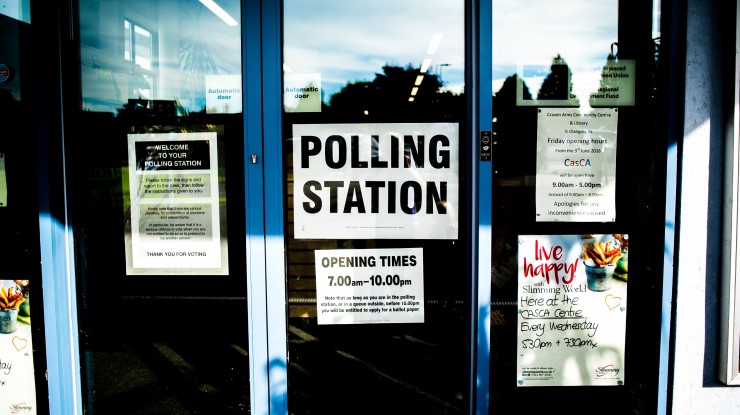 24th February 2017
---
Today welcomes the addition of two new Members of Parliament: Trudy Harrison, the new Conservative MP for Copeland, and Gareth Snell, the new Labour MP for Stoke-on-Trent Central. The result is what both politicos and the bookies anticipated, with perhaps the biggest surprise being that there is no surprise this morning. In these bizarre and turbulent political times, it was expected that the governing party would win a seat from the opposition in a by-election – something that has not happened since 1982. It was expected that the Conservatives would win a Labour heartland seat, which it had held since 1935. And it was expected that Labour would be genuinely challenged by realistic opposition to retain a traditional Labour stronghold seat. There are a number of conclusions which we have drawn from this, as we carry out the obligatory post-mortem of the current state of play.
The first conclusion to take away is that UKIP has suffered a severe fall from grace in the eyes of the electorate. The electoral base of the Stoke-on-Trent seat – traditionally working-class, disillusioned with the establishment, and voting overwhelmingly to leave the EU – combined with the main challenger candidate being a Remainer, provided the perfect opportunity for UKIP to launch itself as a genuine alternative to the traditional offer. Despite this being the best opportunity to win a seat since Mark Reckless' 2014 by-election, candidate and party leader Paul Nuttall was caught up in a string of unprofessional bloopers and inexcusable revelations, which did not convince the electorate that he was the man to represent them and led UKIP to crash at the first hurdle. It is now possible that there could be calls for a new and more competent leader for the party – which would be its sixth change of leader in under two years.
There is a clear conclusion to be drawn from the results of both seats: in line with current polling, Jeremy Corbyn's Labour Party is in electorally choppy waters. Gareth Snell may have held on to Stoke, but this should never have been in doubt. It is also worth noting that the by-elections would not have taken place if it wasn't for Tristram Hunt and Jamie Reed wanting to jump ship mid-term from Corbyn's shadow cabinet to pursue other opportunities.
While the results of the by-elections have opened up new opportunities for the Government to have a realistic chance of winning a number of former Labour-safe seats in the North of England, the Tories' failure to win Stoke-on-Trent shows that they are not on track to take out Labour in the North in a similar way the SNP did in Scotland. Their working-class rhetoric is yet to be convincing enough to win over voters, and whilst many will not agree with Tony Blair's intervention last week, he was right to highlight that the Government risks both becoming absorbed by Brexit and marginalising other issues which will be key to winning. One thing that today's results do show is that Brexit is not the number one priority of voters: the electorate has chosen a staunch Remainer in Stoke – a key Brexit constituency – and concerns over the nuclear power industry may have given the Conservatives the edge in Copeland.
It is very easy to dismiss the results of by-elections as anomalies rather than trends that are apparent with the wider electorate. On this occasion, however, it seems that there are clear conclusions and meaningful lessons to learn for all parties.
---
Pippa Smith