The Unedited Voice of Freedom - Is this really what we want to hear?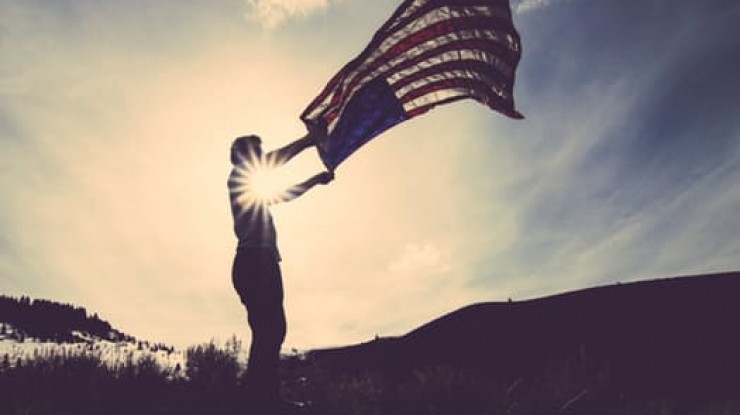 4th July 2017
---
Jane Crager, digital marketing intern working with GCore, recognizes Independence Day by reflecting on the ways Trump has set a precedent for immediate and unpolished mass communication.

As America celebrates its Independence Day, the superpower is having an identity crisis. President Donald Trump has spent the American holiday weekend posting videos and waging war against the mainstream media. As he does it, he ushers in a new standard of communication. Unfiltered, he speaks directly to the electorate from someplace within the White House through his cell phone, a device most Americans have in their pocket today. His voice. His opinions. His reactions. Posted in real time and sent to millions of readers who reTweet his missives that are then covered by every media outlet in the world. Something as simple as 140 characters, the limit of a Tweet, in the hands of a 71-year-old American President, has changed the world. Although his tweets may counter American values, and cause protests and debates, his powerful and conventional use of social media should also be understood.


Some facts. There are 500 million Tweets sent a day. 42 percent of American teenagers use Twitter. Only 13 percent of individuals above the age of 50 use Twitter. And yet, President Trump has changed the world by using a platform that is predominantly used by a population that's not even eligible to vote. This misses the point; the point is the power of the network. Trump has harnessed the power of the network to become one of the most powerful leaders in the world. In doing so, he has validated and accelerated a shift that millennials launched as an innocent, social connection platform. Now, social media has snowballed into the place to consume information in an instant. It is altogether political, controversial, and powerful. No longer does it report news in a minute; it is the news and it makes the news.
Take the video tweeted by Trump this past weekend. A tweet you may expect a stereotypical high-school meathead tweet- one showing a WWE wrestling match of 'Trump' punching out CNN. Not what one would consider a traditional bully pulpit. This stirred widespread commotion and made headlines on major news holds. Further, serious questions on ridding Trump from social media (i.e. banning Trump's twitter handle) have to be answered. Along with these come the even more drastic questions of impeachment.
You can see the double-edged sword of using Twitter. The power to connect fast and far comes at the cost of exposing the flaws that are picked up in the speed of the moment. A question that deserves a little more thinking is why are Trump's approval ratings the lowest in history? Is it that he is controversial, is it that he is offensive to many, or is it that he defies convention by communicating so transparently? You may begin to wonder if traditional presidents, like FDR or Reagan, communicated in the stream-of-conscious way that we see Trump use today, would be seen in the same honourable light.
Words have never been more powerful. Words riding a network are even more powerful because their lifespan elongates as users retweet, repost, and share. Not only is communication even more powerful than before it is equally as unpredictable. The fact that messages can be heard immediately leaves little room for a cooling period or an editing space- leaving a large audience with a raw, unfiltered insight that comes to us as reckless. Whereas American Presidential tradition is to address people in scripted, bold acclaims of certainty or thought-out strategies, current President Donald Trump shoots his mouth off and within minutes has influenced hundreds and millions. For marketers in this age, this is the opportunity and challenge to be met and mastered. Walking the fine line of sharing immediate, yet everlasting ideas.
---
Grayling Team