Why exactly was KFC's crisis PR response so FCK-ing good?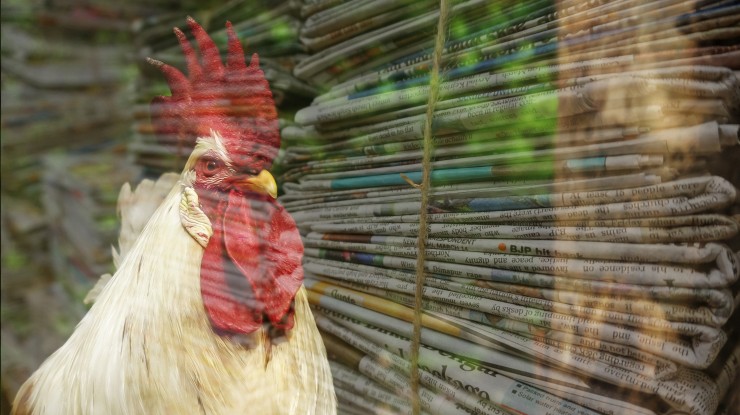 28th February 2018
---
James Matheson from Grayling Scotland's PR team looks at why the fast-food chain's crisis response has gone down so well…
A chicken restaurant running out of chicken? If I had suggested this as a scenario for one of Grayling's crisis PR media training sessions, I would probably have been told to make it more realistic.
But that's what happened. One of the world's largest fast-food chains, KFC, ran out of its core product.
Customers were unhappy and in the face of growing negative media coverage, its response was to take out a full-page advert in the Metro and The Sun last week, (23 February) apologising in no uncertain terms for the shortage.
Two things stood out about its approach. Firstly, the tone and language used for the ad itself and secondly, its chosen method of communication.
It opted for an honest and apologetic tone, with a strong dash of self-deprecating humour, led by the image of an empty bucket of chicken with its KFC logo rearranged to read FCK. Its chosen platform to communicate this wasn't an elaborate social media post, video or infographic. It was a traditional, full-page, colour advert in two popular newspapers.
There has been much lauding of KFC's response in marketing and PR circles, and from customers via social media, with it being described as brilliant, and a masterclass in PR crisis management, amongst other plaudits.
It has also been reported that key customer sentiment metrics such as 'consideration' and 'purchase of intent' have been unaffected by the blip. At least, so far.
So why does it appear to have worked so well?
While the response to the crisis inside the walls of KFC HQ may have been more fraught and panicked, what the public response does is reassure its customers that it appreciates the scale and impact of the crisis and instils the confidence that it won't happen again. It addresses the issue head on, takes ownership of its error and holds its hands up without looking to lay the blame elsewhere.
It also understands its audience. Or at least the majority of it. While some might have flinched at the chosen play-on-words and the potential for offense to be taken, this level of creative wit appears to have been judged just right for its British audience and its particular sensibilities.
While KFC appears to have struck the right tone, resulting in an immediate positive response from customers, the impact of any crisis management situation can change as time progresses and with different stakeholders viewing success in a different way, the temptation to view one as a simple 'success' or 'failure' can often be unhelpful.
Leveraging the strength of traditional media to directly address readers in a newsworthy and trusted space is an interesting approach, and having that message transfer so effectively to social media sharing has been key to it having the impact it had.
---
James Matheson