Grayling Russia makes Gunn Report ranking for creative excellence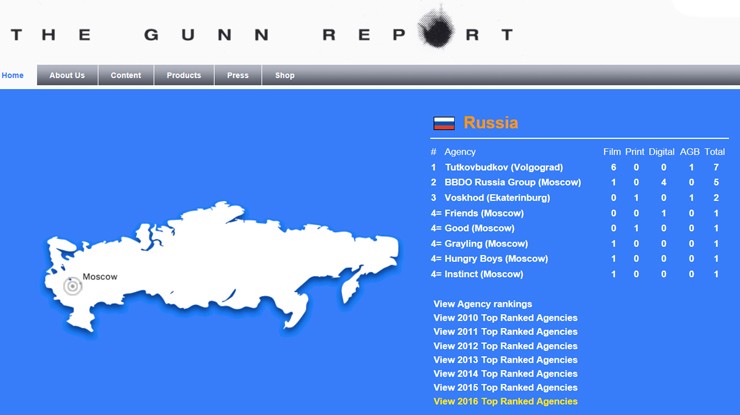 15th February 2017
---
We are very proud to announce that Grayling Russia has made the prestigious Gunn Report ranking for creative excellence in 2016.
Since 1999 The Gunn Report has the status as the official measure of competitive excellence for the advertising industry. Our office in Moscow is ranked No. 4 of the most awarded creative agencies in Russia and has thus contributed significantly to secure Russia a place on the Gunn Report Top 25 Creative Ranking List for the first time in history.
Among others, Grayling Russia has been awarded a Silver Drum at Golden Drum Awards, six Hermes Creative Awards, three Golden Hammer prizes as well as Gold and Platinum Muse Creative Awards for the PayPal #WhereverYouAre campaign and a Golden Effie Award for the Ford Fiesta launch.
---
Grayling Team