ÖBB appoints Grayling in Germany and Austria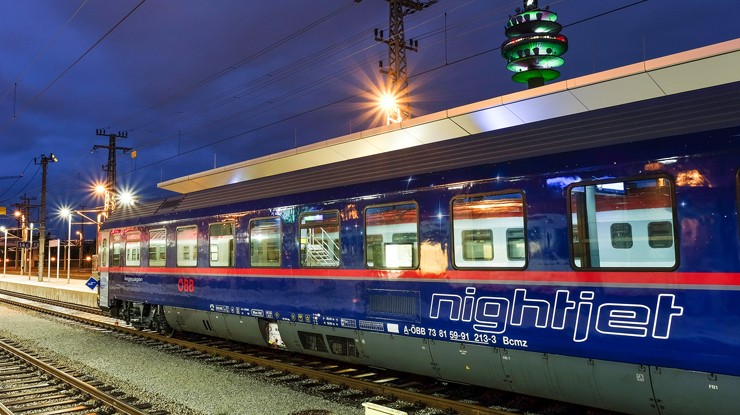 13th October 2016
---
Austrian Railways (ÖBB) has appointed Grayling in Germany and Austria to support their market entry as a passenger night train operator in Germany. The account win includes media relations work as well as strategic stakeholder communications.
Inter-city night train services represent an important market segment for the Austrian Railways (ÖBB). Therefore, ÖBB are expanding their passenger night train service to Germany in order to offer attractive connections between several German cities. The company will run a set of night train rail links which were previously operated by German Railways (DB). Among the six new connections are links between Hamburg and Zurich and between Munich and Venice. In total ÖBB will operate 15 German night train links from December 2016, eight of which include car-carrying train services.
"By taking over selected train connections ÖBB is able to offer travellers an even more attractive night train service between Germany, Austria, Italy and Switzerland. Convenient instead of complicated – this way traveling becomes an enjoyable experience again", says Michael Braun, corporate spokesman of ÖBB. "We appointed Grayling to communicate our market entry in Germany, because we were truly convinced by the team. Additionally, it is important for us to have on-site professional communication support both in Germany and in Austria."
The cooperation between ÖBB and Grayling officially began on the 7th of October with a press conference and stakeholder event at the Austrian embassy in Berlin.
"Next to classical media relations work the ÖBB account also includes target group-specific dialogue with relevant decision makers in the government, infrastructure and tourism sector in several large German cities. An exciting task for our cross-border Grayling team", says Frank Schönrock (CEO, Grayling Germany) and Sigrid Krupica (CEO, Grayling Austria). The directors Peter Tasch in Germany and Karin Wiesinger in Austria are in charge of the account management.
Image
ÖBB Nightjet – Copyright ÖBB/Foto Wegscheider
---
Grayling Team