8 FOR 16 TREND #1: BRAND COMPASSION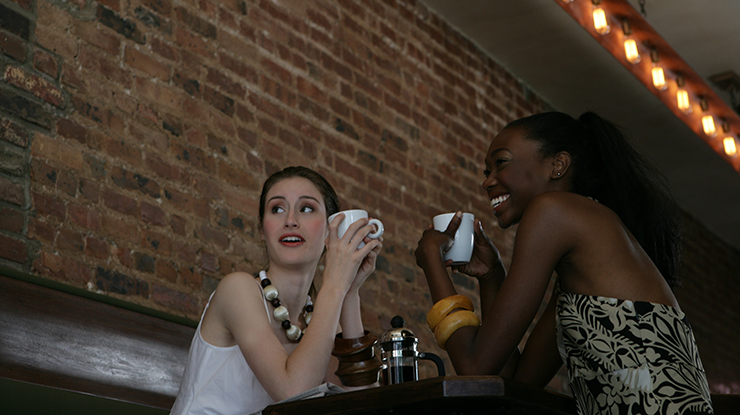 26th November 2015
---
As altruistic Millennials wield greater market power and also greater power in the marketing department, brands will have to establish social relevance as well as product relevance.
This is not just about organizations throwing money at CSR initiatives to help right wrongs to which their products and services contribute, or behaving ethically in how they treat their employees and supply chain – although these things do matter now more than ever. It's about a humanitarian brand mind-set which may mean companies looking beyond their immediate business activities, and sometimes beyond their category, to consider how they might use their position for good. This requires a broad world view, taking into consideration all their assets and skillsets, from property and production to R&D, marketing and HR, and how they could help deliver positive change.
Increasingly, brands will be judged as people and for how they treat people and they need to demonstrate qualities like empathy, compassion and support if they want to secure loyalty and longevity. GOODcorps' Brand Goodness Report asked consumers to rank various factors that drive repeat purchase or use from top brands, and "goodness" ranked as the second most important factor after "quality". When it came to exploring what "goodness" looked like in practice, people and community-focused efforts scored most highly.
These efforts vary widely from direct donations and volunteering man hours to innovating products and solutions or funding others to do so. Notable examples include TOMS' One for One program, which donates a pair of shoes to a child in need for every pair purchased, as well as providing sight, water and safer birth services.
Outdoor gear company Patagonia launched the $20 Million & Change internal venture fund that will plow money into startups working to find sustainable solutions in the areas of clothing, food, water, energy, and waste.
Starbucks' Global Month of Service has delivered more than a million community volunteering hours in 40 countries by gathering thousands of partners (employees), customers and other participating organizations to work on projects that address local community needs.
Planet Labs makes inexpensive, breadbox-size satellites with off-the-shelf parts, which are as much as 95% cheaper than traditional satellites, and puts them into space to monitor activities such as deforestation and illegal fishing in the Earth's most precious places.
And the numbers show that doing good is good for business too. Global spending on responsible consumption products is over $400bn and growing 9% annually in the US alone. Unilever has seen such success from the approach that it has a dedicated 'brands with purpose' portfolio – those contributing towards business goals whilst increasing positive social impact – which is growing at twice the speed of their other brands.
Ben & Jerry's is a classic example, having supported Marriage Equality and the LGBTQ community for over 35 years in the unshakable belief that all people deserve full and equal civil rights. Their support ranges from equal employee benefits to funding key pressure groups and lobbying same sex partners of employees to celebrating historic gay marriage milestones with renamed products such as Hubby Hubby and I Dough, I Dough.
Dove is another well-known brand from their purpose-driven portfolio – its Self-Esteem Project is dedicated to increasing body confidence and self-esteem in young people and is proven to have helped 17 million people in 112 countries through its workshops and online content.
These examples underline how important it is that brands don't just pay lip service to social and charitable activities. This is not an opportunity for a quick marketing stunt, it requires clear purpose, honest leadership and real staying power.
Without clear goals, commitment across the organization and measurable impact it becomes self-serving and can do more reputational and commercial harm than good. But done authentically and effectively, the payback is a more powerful brand story and a deeper connection with key audiences that will deliver long term advantage.
---
Grayling Team