8 FOR 16 TREND #4: RETURN TO FIRST PRINCIPLES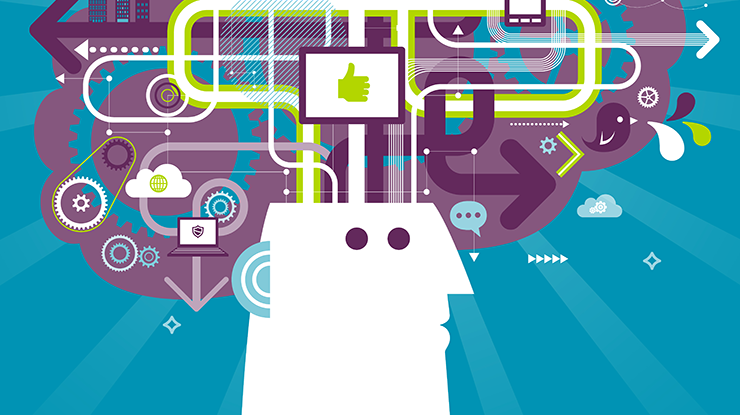 9th December 2015
---
We'll see rapid changes in consumer behavior, as the sharing economy mainstreams across markets. Nothing is sacred – expect new models for everything from finance to healthcare, as the next generation rips up the rule books and reimagines the future.
Reinventing the Wheel
As a highly respected and outspoken advocate of 'first principles', Elon Musk is channeling his inner-Aristotle, who first coined the term nearly 3,000 years ago.
Aristotle said that a first principle is the "first basis from which a thing is known" and that pursuing first principles is, ostensibly, the key to creating step-changes in thought and action.
In a 2012 interview, Musk gives a clear and concise description of Aristotle's teachings:
The normal way we conduct our lives is we reason by analogy… we are doing this because it's like something else that was done or it is like what other people are doing… iterations on a theme.
[With] first principles… you boil things down to the most fundamental truths and say, "What are we sure is true?" … and then reason up from there.
Somebody could say, "Battery packs are really expensive and that's just the way they will always be… Historically, it has cost $600 per kilowatt hour."
With first principles, you say, "What are the material constituents of the batteries? What is the stock market value of the material constituents?"
It's got cobalt, nickel, aluminum, carbon, some polymers for separation and a seal can. Break that down on a material basis and say, "If we bought that on the London Metal Exchange what would each of those things cost?"
It's like $80 per kilowatt hour. So clearly you just need to think of clever ways to take those materials and combine them into the shape of a battery cell and you can have batteries that are much, much cheaper than anyone realizes.
It's that thinking that helped Musk (and the team) create and develop PayPal and has been integral in his pursuit of Space X and Tesla. It is also the kind of thinking that has led to the development of Uber, AirBnB, KickStarter, Funding Circle and many, many more disruptive companies.
Many people have made causal connections to the development of the sharing economy to the idea of first principles. While there is myriad anecdotal evidence to support such assumptions, the history and heritage of first principles mean that it is unfounded.
That said, it is safe to posit that the increase in availability of connective technology will bring about an acceleration in such innovation and thinking.
Let's All Share
The roll-out of UberPool demonstrates how people are searching for different value exchanges… The sharing economy has disrupted many notions of ownership beyond recognition.
From Millennials and beyond, the paradigm has shifted away from antiquated notions of ownership and toward the concept of access. Access to experiences, to people, to information, to ideas.
The use of open source R&D was something that powered SpaceX and later drove Tesla. What Gen X talked about during their wellness retreats, the Millennials have brought to life; they have destroyed the illusion of ownership, thus beginning the end of the idea of a consumer and creating the paradigm of the user.
This shift will see a spike in combinatorial innovation, as users and brands remove the shackles of fixed thinking and start to fuse ideas and innovations from other fields and sectors.
The new 'rock stars' in business will be those who connect seemingly disparate ideas and make something fresh, or those who combine the best of two fields to solve a problem in an elegant manner.
One company doing the latter is Ossur, which recently trialed a mind-controlled prosthetic leg.
But the fun will come from those who push and play in equal measure. 3Doodler is one such company, creating a tool that allows for 3D printing technology to be placed in the palm of your hands, so that you can free draw sculptures in mid-air.
Play Left Field
Essentially, the take-away is this. Verticals should be viewed as ingredients in an ideas mixer. Blend them together in a shaker and see what concoctions you can make; some will be foul, but others could be the signature drink for years to come.
---
Grayling Team