8 FOR 16 TREND #8: SHOW ME YOU KNOW ME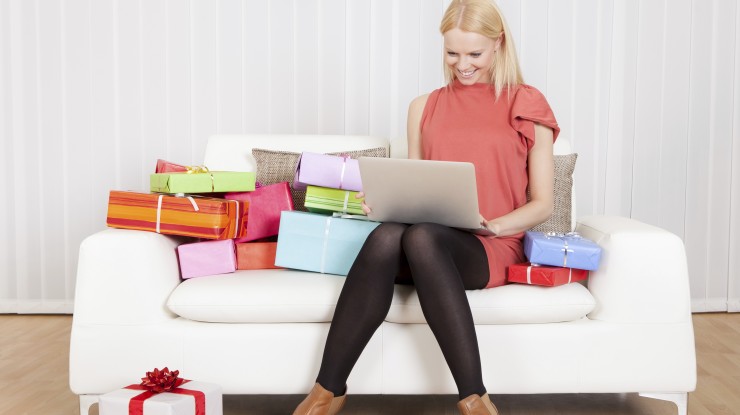 30th December 2015
---
In the last of our 8for16 trends blog posts we consider how, in an era of instant price comparisons and product reviews, brands must foster direct emotional connections with consumers who expect consideration and customization at every turn.
Relationship marketing has never been more important and in 2016 art will triumph over science and imagination will matter at least as much as effective data crunching. Given that it's about five times more expensive to acquire a new customer than keep an existing one and that on average loyal customers make up 20% of a company's business but 70% of sales, it's well worth investing in cultivating and keeping them. As it becomes ever easier for shoppers to access multiple providers and switch loyalties on an hourly basis, organisations must show that they are attuned to their needs and willing to give back. In place of personalisation gimmickry will be more meaningful connections with individuals that transcend bespoke packaging options.
At the heart of this will be great customer service - which researchers have shown triggers the same cerebral reactions as feeling loved, sometimes even increasing heart rate. Millennials are looking for a hybrid experience that combines streamlined user-friendly digital options with empathetic solution-focused human assistance on hand where appropriate. Amazon Fire users need only tap the Mayday button to connect face-to-face with their own personal tech advisor. And all organisations will need to become more proactive –listening to social complaints and checking in with customers and letting them know what to expect rather than waiting to hear from them.
Reward schemes will need to be increasingly relevant and personal to encourage consumers to spend more and keep coming back. Harvey Nichols' new Rewards app is a fast track pass to exclusive personalized perks and stylish money-can't-buy privileges. As well as rewards, each loyalty tier will have its own set of benefits such as gift wrapping, express alterations and at-home styling. Companies will be looking to splice customer spending data with social media intel to deliver hyper-personalized rewards. Global travel rewards currency, Avios launched a hyper-personalized campaign, 'Do More with Avios' enlisting the help of customers' friends and family to use banner ad spaces to nudge collectors to spend their Avios points on doing things together.
We'll see Emojis pop up everywhere from menus to feedback forms as companies find more direct and intuitive forms of engaging their audiences at every stage of the purchase cycle.
Emojis are no longer just the language of teens – four in five UK adults use emojis on a regular basis and more than 60% of over 35s identify themselves as frequent users, saying they express their feelings better than words. Aloft Hotels TiGi (Text it. Get it.) Emoji Room Service is designed to meet the needs of its guests who simply have to text an emoji of what they want to the hotel's front desk and within minutes, the delivery is made. Even Goldman Sachs recently launched its report on the spending habits of Millennials with a 22 emoji executive summary on Twitter.
Targeted experiential campaigns are also on the rise with 87% of consumers saying live events reach them more effectively than television advertising, and 98 percent saying a live event motivates them to buy a product, according to EventTrack. Mobile tours, pop-up stores, in-store experiences, entertainment partnerships and sampling events are joined by direct to consumer activities such as Uber bringing kittens in need of a home to meet stressed out workers in need of a cuddle. Gen Y and Z in particular want memorable on-brand experiences that provide them with personal content to share online. This Christmas Burberry is allowing customers to star in and share a personalised version of its Christmas ad alongside celebrities such as Elton John and Naomi Campbell via the "The Burberry Booth" at its flagship Regent Street store.
Ultimately trust – in 2016 more than ever – will be dependent on delivering great brand connections and genuinely personal experiences at all stages of the customer journey.
---
Grayling Team