Brands Want to Communicate Live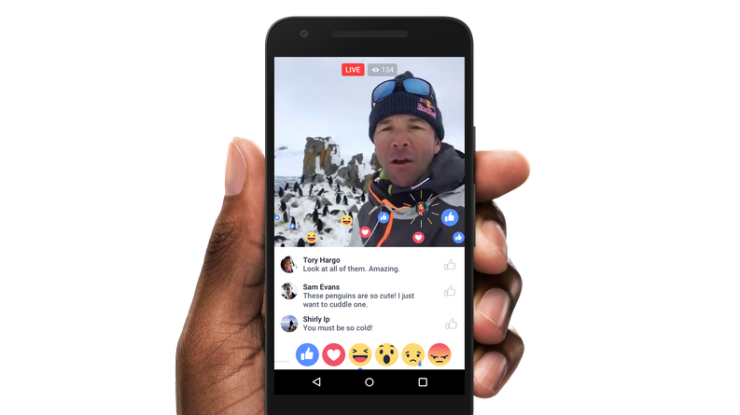 30th August 2016
---
Peter Kraméus, from our office in Stockholm reports on a growing trend with consumer brands.
A new survey from eMarketer shows that almost one in five marketers in the U.S. will definitely try live streaming as part of their communication strategy in the next six months. Between 60 and 70 percent of marketers state that they are considering trying it in the next six months. eMarketer believes that the two services that will primarily be used are Facebook Live and YouTube Live. They base this on the fact that knowledge of other services, such as Periscope and Meerkat, is considerably lower among marketers.
Of course it is an exciting development, but not unexpected. At least three other trends are pointing in this direction:
• Linear TV is losing advertising, which has now migrated to social media
• Video is completely pushing image and text to the side
• Brands strive to have the most relevant dialogue with their target audience
YouTube Live has established itself quickly in sports, e-sports, music and news. Political parties have used Facebook Live but even other companies and institutes such as the Swedish insurance company Folksam has tried its hand at it.
From the few examples of the live streams on Facebook it is clear that the broadcasters are eager to interact and answer the comments and questions from the relatively few viewers who have discovered the channel. YouTube Live is more consolidated and appear to have a greater number of users. However, in the videos' comment sections it is clear that the lively discussions are between viewers and not so much between broadcaster and viewer. YouTube Live has also created its own page with all of its live broadcasts, to find the live streams on Facebook they each must be sought for the same way as any other post.
It will be interesting to follow how brands will use live streaming in their communication at a time where more media is created for to be consumed when it suits the target audience. We must ask ourselves how strong the attraction to live content that is intended to be consumed there and then is. Of course, it is suitable for events such as launches, inaugurations and news, but far from all brands can build their communication on these types of happenings.
---
Grayling Team