Brexit and Scotland's Stages of Grief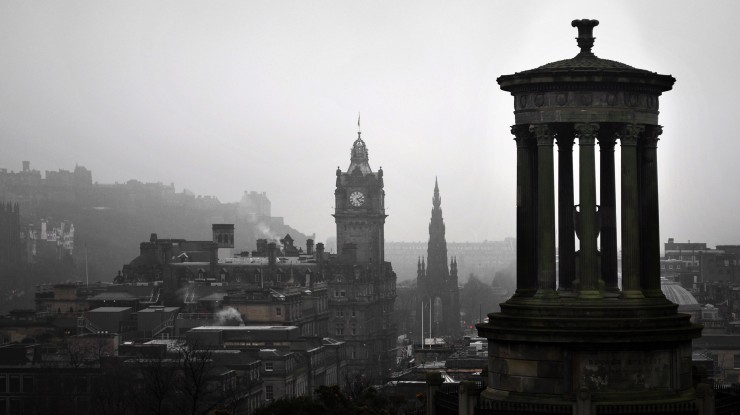 26th August 2016
---
'I'm still at the anger stage' said one of the participants at a recent event co-hosted by Grayling on the impact and consequences of the Brexit referendum result in Scotland, where most Scots voted clearly to remain in the EU. Clearly, only two months after the result being declared, many in Scotland still feel pretty raw about the result and are looking to direct their anger - and the SNP and their early announcement of a potential second referendum, look an appealing outlet for that anger. However, does the Brexit vote really mean Scotland heading for another referendum, or are there signs that the nation and Government are already coming to terms with it?
Scottish First Minister, Nicola Sturgeon, was quick to come out post-referendum to say that she would do everything possible to protect Scotland's interests and set out her negotiating position. What was notable though was how quickly she said that the vote – and the fact that Scotland had voted in such a different manner to the rest of the UK – would mean that she would draft a new independence referendum bill. Yet, ever since that pronouncement, the SNP has been rowing back from that position. Instead, what we have is a Scottish Government gearing up for Brexit and ensuring that Scottish interests are represented in key negotiations.
A lot is at stake for Scotland as a result of the Brexit vote. The nation is still largely dependent on oil, finance, research and foodstuffs at the core of its economy. With the oil industry still in the doldrums there is a huge public deficit and the economy is weak. The farming, fisheries, food and drink and the research sectors are particularly exposed to the impacts of the Brexit vote and many of these operate at a much smaller, more marginal, scale than their English counterparts.
The current signs are that the Scottish Government has adopted a four-pronged approach – ensuring that EU citizens (and investors) receive reassurance that their presence is appreciated; developing bi-lateral relationships with EU members; and engaging with industry and wider society to ascertain what a good Brexit outcome would look like for Scotland; and repatriating more powers and money to Scotland as part of a wider UK Brexit deal. It is a pragmatic approach that allows the SNP to still campaign to be 'in Europe' and aim to maximise its take from all the negotiations. Talk of a second referendum is being decidedly down-played.
Scotland, like much of the UK, was caught on the hop and has since being playing catch-up. Like the Prime Minister, Sturgeon was also quick to tour the European capitals, though with quite a different message to May. To try and co-ordinate the Scottish Government's plans, we have had a number of recent announcements. Sturgeon established a Standing Council on Europe chaired by Professor Anton Muscatelli (Principal of Glasgow University) to advise the Scottish Government on securing Scotland's relationship with the EU. Most recently, Sturgeon has announced a dedicated Minister for UK Negotiations on Scotland's Place in Europe to supplement the Cabinet Secretary for External Affairs and Minister for Europe.
Scotland may be still trying to come to terms with the Brexit referendum result, but there are clear signs that Sturgeon and her ministerial team will be out to maximise the benefits of any deal and much of their efforts will be focused on Whitehall. A second independence referendum in the meanwhile seems to be off the cards – for now.
---
Ross Laird