Brexit Bulletin - produced by the Grayling Brexit Unit - 26 September 2016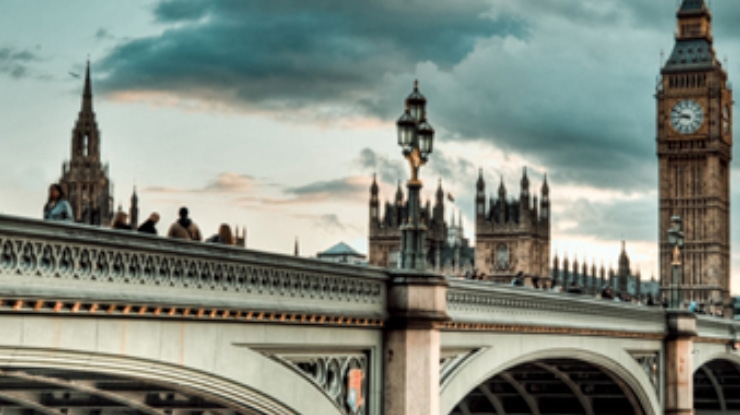 27th September 2016
---
How long can representatives of the UK government continue to demand a halt to free movement whilst gaining all the benefits of the Single Market, including passporting?

Germany's patience for one is beginning to run out, and other Member States are likely to follow.

Meanwhile, UK diplomats are telling the international community to ignore statements by the "Brexit Ministers" and focus instead on Theresa May and her Chancellor Philip Hammond, who are running the show.

This does not look like a unified government, but is newly-elected Jeremy Corbyn able to ask the hard questions in opposition? He said on Sunday that whilst Brexit should go ahead in accordance with the referendum vote, he was firmly against a "hard Brexit".

This week we published a #Brexitpaper on Guy Verhofstadt, the European Parliament's lead negotiator on Brexit.

Other available #Brexitpapers are on Sir Julian King - the UK's last Commissioner. Article 50, the UK's "Minister for Brexit" David Davis, and Chief Brexit Negotiator for the Commission, Michel Barnier and his deputy Sabine Weyand.

If you have any suggestions or want to find out more about a specific aspect of Brexit, please do let us know.

Please visit the Grayling Brussels website as well as our previous briefings on Brexit and follow us on Twitter @TheEULobby.
The highlights from the UK

Financial passporting poised to be main discussion point in negotiations
According to the Financial Conduct Authority (FCA), 5,500 UK registered companies rely on "passports" to do business in other European countries - fewer than the 8000 companies in the rest of Europe who rely on them to do business in the UK. With the UK accounting for 40% of Europe's assets under management and 60% of its capital markets business, you can begin to see why Leave advocates in particular think the EU has as much to lose as the UK if there was significant disruption to the financial services market. The British Banking Authority says that new regulatory barriers could "increase costs...and reduce customer choice" - moreover, US, Japanese, and Swiss banks have reportedly already made contingency plans to move their business out of the UK if passporting becomes a victim of Brexit. Not surprisingly, banks are in constant discussion with the British Finance Ministry to put across their side of the story - including one idea to make London a kind of free international trade zone, similar to Dubai or Hong Kong, operating outside the usual legal mechanism when it comes to financial services. Sounds desperate? It probably is, but it also demonstrates how far the financial institutions are willing to go to make the argument. Expect passporting to become one of the main issues to be discussed within the negotiations.


May refuses to be drawn on Article 50 timing
Theresa May rejected a statement from her colleague, UK Foreign Secretary Boris Johnson, that early 2017 is the most likely time to trigger Article 50. We can surmise that May is reluctant to commit to timing given the sheer amount of work needed to get the UK's house in order. Such as what? Well, she needs to hire the staff (trade negotiators are like gold-dust in the UK) and agree internally on a negotiating strategy. Moreover, with US, French, and - further on the horizon - German elections in the next 12 months, the world could look very different in September 2017. In the other corner however are the Leave voters, many of whom are growing suspicious that May is putting off Article 50 and that she lacks the conviction to do so. May is between a rock and a hard place.


Corbyn against "hard Brexit"
Newly elected leader of the Labour Party Jeremy Corbyn said on Sunday that whilst Brexit should go ahead in accordance with the referendum vote, he was firmly against a "hard Brexit". According to Corbyn, the current government are pushing for a "hard Brexit" which would turn the UK into a "tax haven" whilst hugely damaging UK manufacturing. Despite his election, the Labour Party remains severely split, and Corbyn himself is viewed as not being sufficiently capable to be an effective opposition to the Conservatives. Labour MPs, and the wider membership across the country, will no doubt be expecting him to be more vocal on Brexit than he has been in the past and to properly hold the government to account. He has his work cut out.


Court to rule on publishing legal advice re: no consultation of UK Parliament
An anti-Brexit activist group is petitioning a court to force the government to publish the legal advice it received, which led it to announce that Parliament does not have to be consulted before Article 50 is triggered. "The Prime Minister's reasons for believing that she alone is empowered to take Britain out of the EU cannot be treated as a state secret," said the lawyer advising the group. With the majority of British MPs voting for Remain, any vote in Parliament could reject the triggering of Article 50, leading to further uncertainty and seriously damage the government's standing in the process. Still, this is the last hope for many Remain campaigners, and this appeal to the court is the first step in that process.


The highlights from Brussels


News on Barnier's team and priorities
Michel Barnier, the Commission lead negotiator, will tour the EU Member States once he takes on his role from 1 October. A Commission source has said he is planning to concentrate on three main areas - disentangling Britain from the EU budget; trade and foreign policy; and issues around the Single Market, including free movement of workers. He is expected to have a team of around 10 people in the coming weeks, with a further 10 joining further into the future. You can see our Brexit Paper on Mr Barnier here as well as his deputy Sabine Weyand.

When Martin met May
Last week the current President of the European Parliament - German Social Democrat Martin Schulz - paid a visit to London to meet Theresa May, Jeremy Corbyn, and London Mayor Sadiq Khan. Schulz's main messages were that the EU's four freedoms (including freedom of movement) must be respected, and that the Parliament wants Article 50 to be triggered as soon as possible. It was something of a coup for him to get a meeting with Ms May, but he shouldn't necessarily expect his demands to be met, and freedom of movement will surely be put on the table on the Brits, even if the EU is likely to give them short shrift. Remember however that the Parliament must approve the final agreement, and Guy Verhofstadt will be leading negotiations from the Parliament side.

Institutions pledge to fight for British staff - but cannot promise anything
Spare a thought for British staff in the EU institutions. Intelligence from Politico suggests that it will be up to each institution to decide whether to keep British nationals on their books following Brexit. Meanwhile, the Commission Vice President responsible for administrative issues Kristalina Georgieva said that the Commission would fight hard to keep British nationals employed but could make no hard promises. The Council, meanwhile, has said it will follow the lead of the Commission. There is also the possibility for the British to obtain Belgian (or other) nationality, which would (one presumes) enable them to remain in their jobs, even after Brexit. There are currently 288 UK staff in the Parliament (not counting MEPs and their assistants, all of whom are expected to leave), 86 in the Council, and 1057 in the Commission (13 in senior positions), but the country as a whole is largely under-represented when compared with its population. Still, if your main contact in the institutions is a high-level Brit, you need to start finding other friends - and fast.

Grayling Brussels' Robert Francis on why the business lobby needs to get its act together on Brexit. -article published on the PubAffairs website here.



What's happening in Asia

May tries to reassure Abe on Brexit
Japanese Prime Minister Shinzo Abe met Theresa May at the U.N. in New York on 20 September - the first formal meeting between Abe and May since she took office in July. While discussing Brexit, May said the UK will work to help Japanese companies to continue doing business in the UK, and she reiterated that trade and investment relations with Japan are very important to Britain. This comment is perceived as a reply to the Abe administration's recent request for Britain to support Japanese companies operating in Britain following Brexit.


What's happening in North America


New York Times: 75% of CEOs considering leaving UK
The New York Times reports that 75% of Chief Executives are considering moving their operations out of the EU following the referendum, with Ireland appearing to be the main location of choice. Although two thirds of the CEOs were confident about the UK's growth prospects, uncertainty is clearly an issue, and there are concerns about the potential obstacles that may arise once the UK leaves.

News from our European Network


Germany loses patience with UK
Since the referendum, Germany has been seen by the UK as its natural ally, and one that appreciates the fact that any future trade agreement can be mutually beneficial - but Germany is becoming increasingly frustrated that the UK is continuing to demand the right to control its borders whilst remaining a member of the Single Market. The mood in Berlin is hardening, and among leading Ministers, if not Chancellor Angela Merkel, there seems to be tacit agreement that financial passporting, for example, will not be granted without the UK signing up to free movement of people. On the horizon, of course, are the German elections, so - cynical though it may be - we should expect German ministers to be speaking to their electorate as much as to the British government in future Brexit discourse. A nice demonstration that Brexit will not take place in a vacuum, but will be used as a political football by national politicians, whether in Berlin or Birmingham.


Denmark fretting about Brexit
Denmark is worried about Brexit - not just because it will lose a large, non-Eurozone ally, but also because it may fan the flames of euroscepticm within the country. Denmark is in something of a bind, according to a Danish official, since it can't afford to give the UK a good deal, lest it makes "Denxit" (our new word, not yet in the dictionary!) more tempting. After all, the anti-EU Danish People's Party is now the 2nd biggest party in the polls and the Parliament. Kristian Jensen, Denmark's Foreign Minister, said "A big part of the political leverage that we had as a non-Euro country has gone away. It will give us problems...We want a good deal for the UK but first and foremost we want a good deal for Denmark." The People's Party would like a referendum on Danish EU membership, but not until the UK has left the EU - so, not until 2019 at the earliest.


Minister says Brexit will cause more harm for EU than UK
The Hungarian Business Leaders Forum (HBLF) held its 18th Financial Summit on 22nd September, with the main focus on Brexit. János Lázár, Minister of Prime Minister's Office, said that Brexit was a consequence of the existing problems of the EU, adding that EU leaders should accept and understand the decision of the British citizens, and Brexit will cause more harm for Europe than for the UK. Mr Lázár emphasised that the result of the referendum did not cause financial panic in the UK, and the economy did not collapse. He expressed the hope that the UK would be Hungary's largest export partner outside the EU post-Brexit, and the bilateral relations between the two countries should be strengthened.
www.grayling.hu / @GraylingHU

Dates for your diary


Jan/Feb 2017 - UK expected to trigger Article 50

April/May 2017 - French Presidential elections

September 2017 - German Federal elections
---
Robert Francis