Delivering Messages With Impact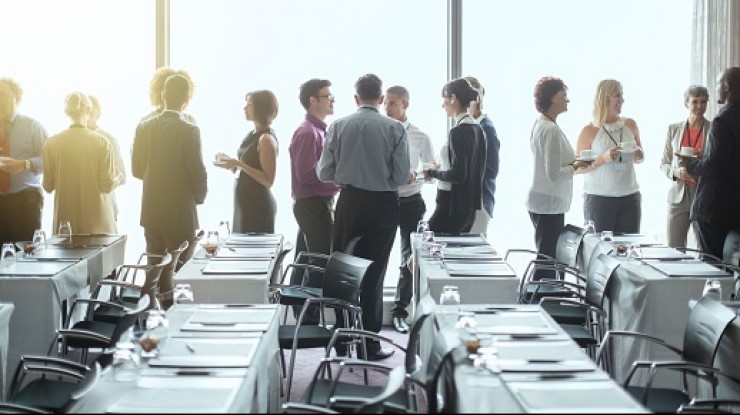 6th July 2016
---
Meghan Gross, Executive Vice President at Grayling US recently had the pleasure of giving a presentation in Washington DC to a lunch and learn session of Women's Council on Energy and the Environment (WCEE). She shares her thoughts on everything she learned from her presentation.
Earlier this week I had the opportunity to present a "communications 101" to a lunch and learn session of Women's Council on Energy and the Environment (WCEE). WCEE is a Washington-based not-for-profit whose mission is to provide nonpartisan, policy neutral forums on energy and environmental issues and to foster the professional development of its members. (A shout-out of thanks to my new friends at Berkeley Research Group for hosting the event in their great office space in downtown D.C.)
We had a great crowd in the room and via webinar and spent the 45 minutes in a dialog about how to develop and deliver compelling, succinct messages regardless of the situation. As communications professionals we spend a lot of our time preparing a traditional corporate spokesperson to meet traditional media interview situations, but it's not lost on me the amount of time I've spent recommending that non-traditional communicators in their organizations be prepared, too. It's no longer safe to say "They don't need prep, it's only a peer audience." Today anyone with a cellphone can become a reporter, so every time we enter a public situation we should be prepared to show up the right way.
It's important for the economist who provides the critical proof points to an executive's messages. It's for the manager who interviews job candidates at a career fair. It's for the junior associate who is called upon last-minute to introduce a speaker at an event the firm is sponsoring. It's for the salesperson who must make a call on a top-tier client the day the company announces a strategic acquisition.
As with many speaking opportunities the best material came from the audience Q&A. We explored the idea of social media driving traditional media and whether the more outrageous messages resonate more today and if so, would I start advising clients differently?
My opinion is no. Regardless of whether audiences are gravitating toward outrageousness or not, I still believe the fundamental principles of communications apply. Good messages are good messages regardless of how they are delivered and through what channels. In fact I'd argue the traditional, rigorous approach to message development applies even more now, and given the shortened news cycles it just means we have to deliver just as compelling and succinct messages but do it faster and more nimbly.
---
Grayling Team