Engaging Millennials: Three Things Banks Can Do Better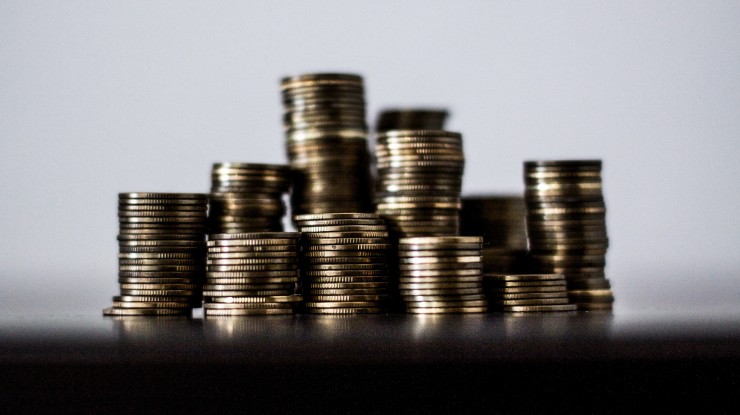 25th April 2016
---
Anastasia Elaeva, Head of Corporate Communications at Grayling Russia writes a blog on how banks are strategizing to better engage millennials.
As Millennials are wielding more economic power, financial services firms are trying to ramp up their digital capabilities to win with the tech-savvy generation. However, having launched mobile apps and having started brand social media pages, many banks are still failing to fully embed themselves into the Millennial lifestyle and to communicate with the young effectively.
To be ahead of the game, they need to overhaul their mindset and start thinking more "outside of the bank". They should go beyond "the saving for the rainy day" messaging, which is currently prevalent in the industry. Instead, they could focus on something more meaningful and inspire the young to get control of their lives and to improve their quality.
Empower with knowledge
Millennials prefer to make decisions on their own, but they are really worried about money management. As the Bank of America/USA Today Better Money Habits 2015 Report showed, 41 percent of Millennials are chronically stressed about their finances. More than half of them felt they had no one to turn to for money related guidance, based on research from Facebook IQ.
Banks have a clear opportunity to become financial mentors to Millennials. This generation is hungry for knowledge, is ready to learn online, and would appreciate easy-to-digest content to make better decisions about their lives.
Bank of America's initiative "Better Money Habits" launched in collaboration with the non-profit Khan Academy is one of the examples of interactive education resources targeted at the Millennials. In addition, the bank also partnered with Vice News online TV channel to create a personal finance talk show "Business of Life" on YouTube.
Educational content doesn't have to be preachy and overscholarly. Millennials expect communication with brands to be personal, human, and not to sound like corporate speak. Some interesting cases from which to draw inspiration include US bank's collaboration with Buzzfeed on home buying advice in funny GIFs and Chase's partnership with female-focused email newsletter theSkimm, which provided tongue-in-cheek advice on financial matters in a series of stories.
Think "outside of the bank"
Millennials are the experiential generation. Based on the above-mentioned Bank of America/USA Today report, they focus on today's needs and take on debt for vacations, relocation or education. The Facebook IQ research also showed Millennials tend to show off not through the ownership of things but through experiences.
Some financial services firms use this knowledge and focus on bringing new experiences beyond the money area to their clientele. American Express provides its members with livestreaming concerts on its Unstaged website, and Chase treats some of its Sapphire cardholders with VIP access to music shows who can then share their experiences via social media.
However, this is already a well-travelled path, and brands should challenge themselves more around other kinds of partnerships - with writers, photographers, designers, business leaders, and other influencers. Such collaborations could result in storytelling initiatives with advice on different experiential topics in connection with financial matters behind them. Communications should be built not so much around a transaction, but rather all the exciting things you can do with it.
Go beyond the "Saving on your lattes" message and inspire to do more
The banking industry has some creative campaign examples focused on saving with the goal to reward yourself with experience or purchase in the future.
Thus, to promote its SaveApp and to make saving more realistic, First Direct bank asked its Twitter followers to share their saving goals with a #SavingCup hashtag. It later responded to selected tweets with personalized coffee cup artworks from illustrator Mr Bingo. Each picture showed how many coffees you would need to cut to reach your goal.
In another campaign, US Bank encourages its social media followers to share photos of the experiences they are saving on with the #ISaveSoICan hashtag.
However, brands could go beyond that and focus on encouraging the young to take control of their lives, challenge themselves, and achieve their ambitions.
Some brands already profile inspirational individuals on their social media channels. American Express regularly shares life principles from its prominent members as part of the #JourneyNeverStops campaign. Chase posts stories on young achievers, with the Skimm founders or the Kung Fu Panda 2 & 3 director being recent examples. Giving voice to ordinary people among Millennials through storytelling initiatives and showing how they go about their lives presents another direction to explore.
Review of the current communications initiatives in the financial services industry shows that banks are ready to experiment with educational and exciting content. However, as more companies are joining the Millennial engagement bandwagon, they need to think about how to stand out from the competition and focus more on meaningful topics through partnerships and storytelling initiatives.
---
Anastasia Elaeva