How to pin down a great strategy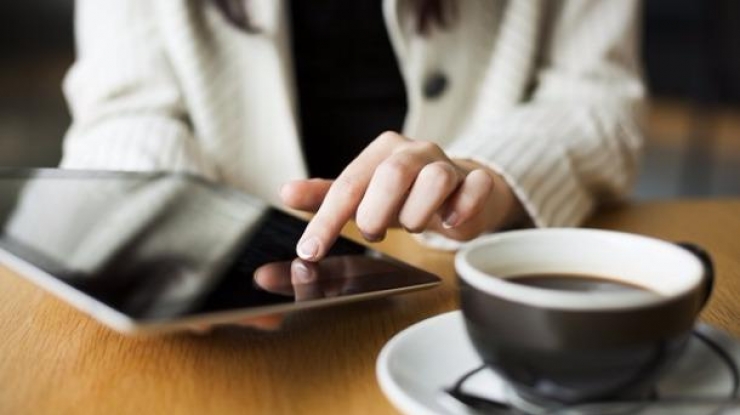 28th October 2015
---
Pinterest is one of the fastest-growing networks and it's showing no signs of slowing down. With over 70 million people using it each month and a third of millennials choosing to use Pinterest over Google for discovery, Pinterest is becoming a major traffic driver.
The desire to discover new things and succumb to inspiration is increasing, and being on mobile means we are able to do this more swiftly than ever. It's been reported that two-thirds of all pinned content comes from business websites, so there's no time like the present to make Pinterest a key platform in your marketing strategy in order to share knowledge, inspire your customers and ultimately drive sales.
It's not a social media platform, it's a visual discovery tool
Pinterest calls itself a visual discovery tool, inspiring the way we consume and make choices. It's all about sharing rich, relevant content so anyone can find it. It's a great way to boost awareness of your brand amongst those who search for relevant topics. Treat Pinterest as you would Google by aiming to have the right types of content and information available and easily accessible for all to find. What will people search for on Pinterest? What do your consumers want? If you think your brand has the right content to share then Pin away.
Follower count is not a great measurement for success. Look into the engagement your content generates, including re-Pins, click-throughs and impressions, to find out how well your Pin has performed and if any amendments need to be made for future content.
Strong imagery is key
Ensure you have the right kind of assets to Pin on Pinterest. Brands should only use Pinterest when they have very strong (and preferably vertical) imagery to share. It's about inspiring the public with your product and there's nothing worse than sharing an image which doesn't add value to the consumer.
Search for your brand on Pinterest to see if other people Pin imagery on a product or service you provide. Re-pin it, not only to improve brand authenticity, but to deepen relationships with your advocates and potential ambassadors. People will appreciate the fact that you value their content and their opinion.
Also, Pinterest users love natural-looking imagery so this is a great way to utilise user generated content that influencers and ambassadors are creating on your behalf, whilst also getting your brand name out there.
Build a story
The only way people will see your content is if you include long, thoughtful descriptions. Offer something extra to the audience. If you're publishing a Pin of a white shirt then describe the whole outfit or what would suit alongside the shirt. Additional context will work wonders for engagement. Also, don't use hashtags. Pinterest doesn't work in the same way as Twitter, therefore hashtags are not required.
Optimise your board titles and descriptions as well, as this can also have an effect on searchability. Are people really searching for 'food'? Probably not, so don't be scared to be exact in your copy.
Utilising Rich Pins, which pulls through additional information from your website to support your image, will also help to improve the level of detail in descriptions and therefore perform better in search.
Completing the purchase
Around 87% of Pinterest users have purchased a product because of Pinterest. Pinterest can be a very powerful platform when used correctly.
When people log onto Pinterest, they are there to be inspired and to discover new things - they're in planning mode. Boards tend to be wish lists or inspiration boards for their next venture. With the addition of Buyable Pins being rolled out on the US (with the aim of launching globally), this places brands one step closer to getting customers to complete a purchase. It shortens the user journey whilst the idea is fresh in their mind by generating click-throughs and sales.
Promote your Pins
Pinterest will soon roll out advertising in the form of Promoted Pins, enabling you to promote your best Pins in order for them to appear in the most relevant places for your brand. By promoting a Pin via targeted placements, you can expect to grow your reach and engagement levels with the aim of ending the user journey via your website or purchasing mechanism. However this is currently only available for certain businesses in the U.S so ensure you keep this in mind to help improve results further down the line in your strategy.
Give your SEO a boost
Pinterest is also fantastic to help build your SEO presence. The more online space your brand owns whilst also publishing content regularly with links to your website, the more positive an effect it will have on your website and search performance. Using popular, relevant keywords in your Pins and boards can have an impact on your search rankings.
Overall, including Pinterest in your strategy can have a real boost on your brand's online presence across the board if used correctly. If you're considering including this social media channel in your strategy, make sure you have the right assets which will work on Pinterest, consider using thoughtful Pin descriptions in order to increase searchability and give yourself plenty of time to build your account. In time, you can watch your sales or website referrals increase and your engagement levels flourish.
---
Grayling Team