Language and Leadership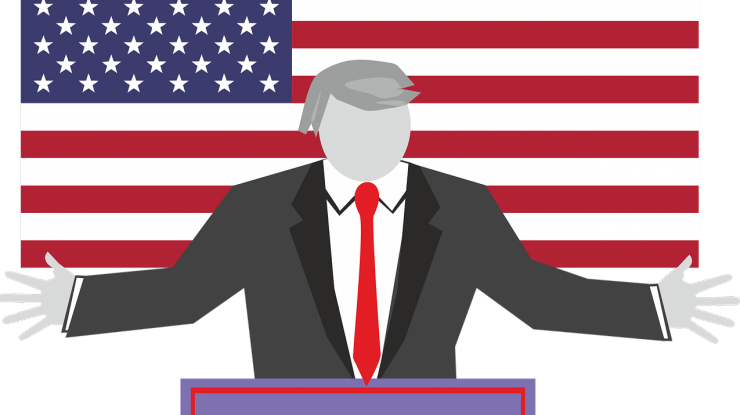 20th January 2017
---
On the eve of President Trump's inauguration, Jon Meakin considers the impact of language on our perceptions of leaders.
"We will fight them on the beaches…"
"We have nothing to fear but fear itself…"
"Ask not what your country can do for you…"
"I look to a day when people will not be judged by the color of their skin, but by the content of their character..."
The last century has produced some great speeches from some great leaders. And while it is too soon to say where President Obama will fit in this pantheon, whatever one's political persuasions, it would be hard to argue that we are not about to usher in a whole new style of communication.
Donald Trump is perhaps the first Twitter politician. While he was already an established 'brand' before entering the presidential race, his effective use of the micro-blogging platform during the election campaign undoubtedly contributed to his success, by-passing the mainstream media completely and reaching his millions of followers directly with short, simple messages. Business leaders, as well as politicians, can learn a lot from this approach.
But while effective communication is largely about simplification, sometimes things just aren't simple. Sometimes there is a need to explain, to persuade, to mollify. And that usually takes more than 140 characters.
And then there are the occasions that call for rhetoric that soars, for words that move, that stay with you long afterwards. And here there is certainly a contrast between the incoming and outgoing presidents.
The past week has seen Trump's first media briefing since his election victory, and Obama's last as president. Reading the transcripts is instructive. One, articulate, gracious, humble. The other… word soup.
On the president's relationship with the media, here's Obama: "I have enjoyed working with all of you. That does not, of course, mean that I've enjoyed every story that you have filed, but that's the point of this relationship. You're not supposed to be (inaudible) fans, you're supposed to be skeptics, you're supposed to ask me tough questions. You're not supposed to be complimentary, but you're supposed to cast a critical eye on folks who hold enormous power and make sure that we are accountable to the people who sent us here, and you have done that. And you have done it for the most part in ways that I could appreciate for fairness, even if I didn't always agree with your conclusions. And having you in this building has made this place work better. It keeps us honest, it makes us work harder. You have made us think about how we are doing what we do and whether or not we're able to deliver on what's been requested by our constituents."
And here's Trump: "It's very familiar territory, news conferences, because we used to give them on an almost daily basis. I think we probably maybe won the nomination because of news conferences and it's good to be with you. We stopped giving them because we were getting quite a bit of inaccurate news, but I do have to say that — and I must say that I want to thank a lot of the news organizations here today because they looked at that nonsense that was released by maybe the intelligence agencies? Who knows, but maybe the intelligence agencies which would be a tremendous blot on their record if they in fact did that. A tremendous blot, because a thing like that should have never been written, it should never have been had and it should certainly never been released."
Eh?
Language matters. Words matter. Sometimes as much as actions do. Churchill's reputation as a great wartime leader and one of the Greatest ever Britons is arguably more to do with his famous speeches than with prowess as a military strategist. On the other side of the Atlantic, Roosevelt's oratory, as well as his deeds, inspired a nation not just in the aftermath of the Great Depression but through the dark days of the Second World War. And JFK, while undoubtedly recognizing the importance of image, is also remembered for his words. And what would the history of the Civil Rights movement been, without the powerful speeches of Rev Martin Luther King, Jr? Great leaders all, who understood the importance, and the power of language.
The world is watching to see what the 45th president of the United States will do. But I for one will also be listening to what he says, and how he says it.
---
Jon Meakin