Letting Go Of The Wheel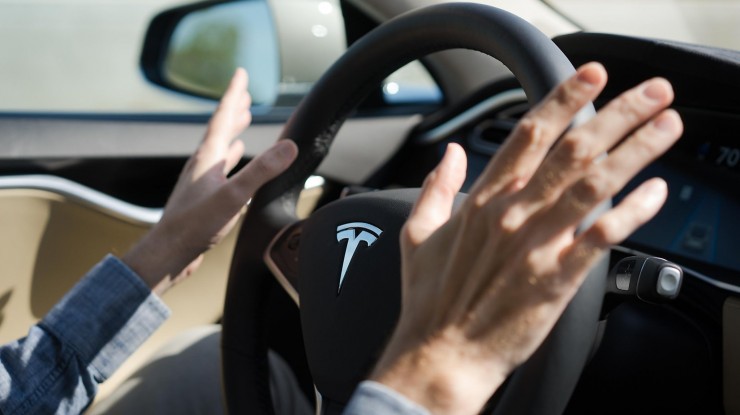 16th November 2016
---
Linden Gregory, Junior Account Executive of the Grayling corporate team, on how companies can communicate the safety of driverless technology
In the last few years, driverless cars have transitioned from the fancy of science fiction to an increasing reality that we can expect to see cropping up more and more on our roads. Behind the excitement of driverless technology, however, I can't help but question whether car and technology companies are doing enough to ease public concern over their safety – making people comfortable with the prospect of letting go of the wheel.
As more driverless cars are being rolled out, we have been confronted with the first instances showing that this intelligent technology is not beyond fault, and can malfunction and crash, potentially injuring or killing its occupants and bystanders. In my mind, I cannot think of a greater speedbump to building public confidence in this new technology. How then should the companies who make driverless cars respond to these delicate situations?
Earlier this year, when a Tesla Model S in Ohio was involved in the first fatal driverless crash, the company was quick to point out that this was the first fatality in the 130m miles driven across all its vehicles in Autopilot mode, compared to an average rate of one fatality for every 94m miles driven by conventional cars in the US.
Though this may be true, I'm not sure how successful abstract figures such as these can be at rebuilding trust in driverless technology. After all, an improvement in the number of fatalities on the road does not change the fact that someone still died, who was a real person and not just another statistic. Furthermore, it is difficult for statistics to win round public opinion when the safe and successful journeys exist only in numbers, meanwhile, the image of the one crashed car circulates via newspapers and online media around the world, reinforcing the fear to 'let go'.
In my view, car manufacturers need to do more to highlight the benefits of driverless technology. They need to draw attention to the number of people killed on the roads due to human error: to speeding, drink-driving, tiredness and recklessness. These are tangible scenarios where people can see the single solution to these problems offered by high-tech automated driving.
I happen to think that a future with fully driverless vehicles is an exciting one that can bring greater ease and efficiency to daily life, but I also recognise that there will be those who remain hesitant; perceiving the brave and new as a threat to their jobs, way of life and more fundamentally, their safety.
One way to ease this fear of the unknown is to communicate with clarity and transparency both the reality and the benefits of these exciting innovations.
As our experience with all past technological advancements has taught us, driverless cars will come whether we like it or not. However, the companies that will take the lead in this burgeoning market will probably be the ones who can convincingly articulate the difference between feeling safe and being safe on the road.
---
Grayling Team