NAFTA: A Personal View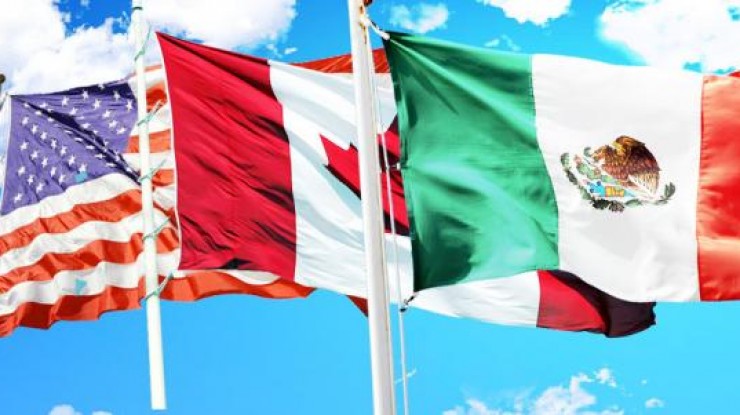 21st November 2016
---
Grayling's Lucia Domville gives a personal perspective on the importance - and the human impact - of international trade.
The North American Free Trade Agreement (NAFTA) of 1994 changed many people's lives, as it did mine. When negotiations began, I was starting my career as a journalist in Mexico, working for El Financiero, one of the two most important local financial journals. After an internship as a research support for the political supplement, I was assigned to cover finance, and soon after transferred to the trade section, as I was one of the few journalists on staff that knew English - which was key to understanding the NAFTA negotiations.
Speaking another language gave me an edge in my reporting skills. I could reach out to the US Congress, to members who were negotiating the details of every chapter in the agreement, as well as all the civil organizations that were part of the mix, such as AFL-CIO. I spent my days talking to them all, reviewing by fax what was on the negotiating table. As a result, my stories became regular headlines, examining agriculture, transportation, labor, textiles, manufacturing, you name it.
As in every negotiation, each team - Canada, Mexico, the US - pushed the hardest to get the tariffs, the incentives and the liberalization timing that seemed most beneficial for them. They spent over two years meeting, going back and forth, to create the most comprehensive and beneficial trade agreement that would solidify North America as a trading block. For me, as a Mexican, learning what Mexico was willing to sacrifice to become a better trading partner and country was demoralizing. Many, including me, felt we had left too much on the table.
Over 20 years later, NAFTA is again a talking point, but for different reasons. It turned into a political football during the recent US election campaign. President-elect Trump has repeated that he would tear it up and bring back to America all jobs that were lost.
Shortly after the recent Presidential election, I was privileged to participate in a meeting that included Ambassador Carla Hills, the US chief negotiator appointed by the government of President H W Bush, and Herminio Blanco, the Mexican economist who in the early 90s was the Undersecretary of Trade for Mexico, and a lead negotiator of the agreement. Hearing from them first hand gave me a whole different peespective.
NAFTA has brought change to all sides. Every country made a sacrifice but all three nations became greater as the sum of its parts. NAFTA has created many job opportunities and many others have been displaced, not because they went to the other side of the border, but because of innovation and technology. As Ambassador Hills reminded us, NAFTA has been able to created the most interdependent assembly line in the world, and technology has transformed plants that are now run with fewer people and many more robots, prompting efficiency in the car production process.
NAFTA brought avocados and mangoes to the winters of New York and so many other products and services from which we, as consumers, benefit. NAFTA has allowed Mexico to become the strongest trading partner of the US and to be its first export promotor. "Did you know that 40 cents of everything that Mexico exports has a US component? China is three cents and Japan two," Ambassador Hills reminded a surprised audience. She went on to say that if the US shut down NAFTA, it would fall into recession during the first year.
Understandably, in the current political climate, questions from the audience continued to focus on what would happen if NAFTA came to an end. Ambassador Hills was blunt: The end of the world as we know it. Her concluding remarks to over 100 US institutional investors was for everyone to write to their representatives, members of Congress, and get the conversation about NAFTA to a level where the facts and benefits would emerge and the truth about the agreement would surface while eliminating the campaign rhetoric.
Ambassador Hills' view, shared by many of those in the meeting, is that NAFTA is not perfect and should be renegotiated. It needs to adjusted to reflect the current trends in the economy and to dive deeper, expanding its benefits to become a stronger and more solid trading block as sectors that were untouched - such as property rights and energy - become part of the conversation. But trade is too globalized, the benefits too entrenched, simply to scrap it. I hope that the vision of a better tomorrow does not lead us down the path of inward-looking protectionism.
Lucia Domville leads Grayling's Investor Relations team in New York.
---
Lucia Domville