Newsflash: Newsjack, with caution.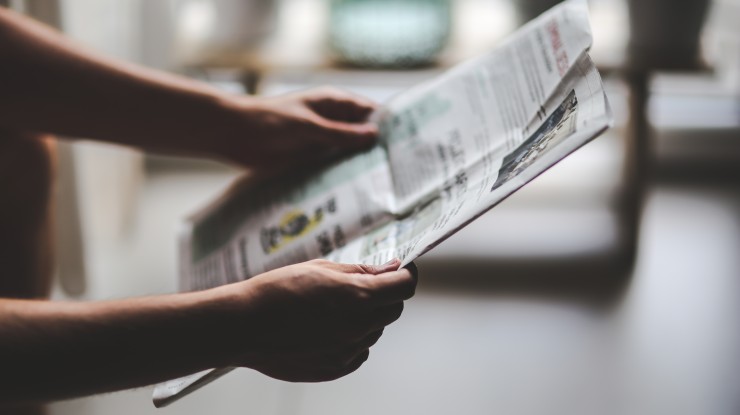 3rd February 2017
---
Laura Rogers, Account Manager in our Grayling Midlands team, shares her insights on newsjacking.
It appeals to a basic, rational founding within public relations – capitalise on a trend or topic to generate exposure for a brand or client. Its application is often in keeping with a lot of PR day-to-day; reactive action, spotting an opportunity, identifying trends and tailoring content. Yet, for all its obvious, natural appeal, newsjacking raises some of the most complex and difficult obstacles in PR. How those obstacles have been surmounted – or not, as the case often is – lends greatly to some of the best PR tales of our time…
So where are the stumbling blocks? For its simplicity in concept, newsjacking's complexity lies in its execution. A lot hangs on the age-old adage: timing is everything. Often a newsjack's success lies in its immediate impact; rapid response content that allows a brand to become synonymous with the trending story or news piece. Content that drives traffic and heightens the chances of engagement, from social to print.
Whilst pulling content together in a pinch can certainly be done, issues can arise if a newsjack is triggered too soon. Breaking news can be tough to piggyback. As the story breaks and floods newsfeeds, brands have been caught out by acting too quickly and not having the full context of the story to inform their strategy. In less than 24 hours, something witty and seemingly benign can render a company cold, insensitive and reputably damaged.
The topic of a newsjack is also paramount when it comes to its success. Whilst it may seem obvious to suggest most brands steer clear of subjects that generally involve suffering (i.e. war or natural disasters), it has been done. As much as controversy can be good for boosting an audience, in this context it's rarely proven good for business.
That said, recent politics have offered creative content-makers some fine opportunities for newsjacking; success came to brand PRs and marketers who didn't ignore the most talked about subjects of the year, but rather found a relevance in the opening. Brexit, with its coin-toss outcome, offered PRs a chance to pre-prepare statements and comments from pertinent clients ahead of results day.
Meanwhile, the Americans not only showcased an unpresidented (pun intended) level of newsjack opportunities with the recent election and endlessly gripping result, but presented an expert at the art form at the same time. Founding father of 'newsjacking', David Meerman Scott, advises we look to President Trump for a neat lesson: "When in doubt, take cues from Donald… not only is he always on Twitter, but he responds in real-time, and taps into the news to get ammo to ward off his political opponents".
Now if that that isn't a cautionary tale on newsjacking, I don't know what is.
---
Grayling Team