Planning for Presidential Transition: Making the Most of Change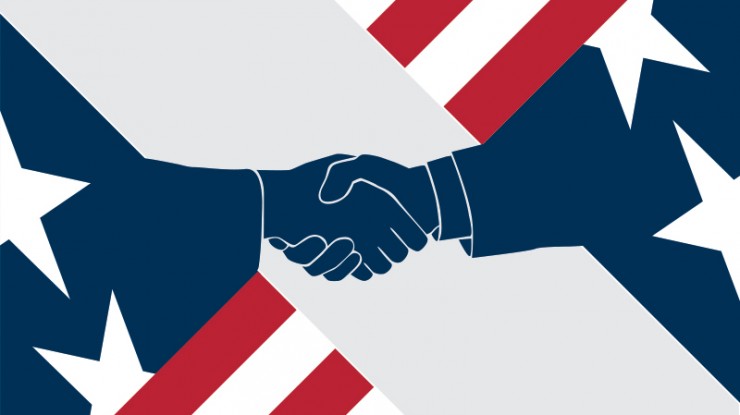 19th October 2016
---
Companies should think now about the next four years.
This year's presidential election has been unlike any other. From the novel use of social media, to scandals, and possible Russian tampering, Election 2016 has been full of surprises. The outcome of the election may still be in doubt, however, one thing is certain: power will transfer from President Obama to someone else on January 20th, 2017 bringing changes to Executive and Legislative branches and policy agendas. Months ago the campaigns began planning for the transition to hit the ground running in January. And companies whose business depends on anticipating changes in government policies should be doing the same.
Before 2008, presidential transitions were far less formalized than they are today. Support for incoming staff varied from agency to agency and was often defined by whether the current and incoming administration were of the same political party.
The Bush administration was credited with taking a more active role to ensure a smooth transition in 2008. The September 11 terrorist attacks drove home how dangerous the lack of transition planning could be. These concerns motivated Bush Administration officials to work with the McCain and Obama campaigns to make the transition easier. Even after the election, the Bush Administration continued to cooperate with the incoming Obama team to ensure that maximum security was maintained.
For months both the Trump and Clinton campaigns have been working out of space in the same DC building provided through the federally-funded Center of Presidential Transitions to identify personnel, begin the security vetting process, and plan for taking power. Center Director, David Eagles, explains it is important to address this transition with a multifaceted approach, including reviewing the roles and practices of agencies, making lists of potential appointments, and creating a policy implementation plan for an efficient start after inauguration.
The increased focus on smooth presidential transitions suggests a new administration could get government back to "business as usual" much sooner following inauguration than has previously been the case.
That's why companies must begin planning now to for the new Administration and Congress to ensure policy goals are still relevant and budgets are sufficient, at a minimum. To begin the process it might help to consider the following questions:
Are there opportunities in the next Administration to pursue new policy initiatives?
Do changes in Congressional Leadership and Committee Chairs require modifications to your policy priorities?
Will your current lobbying strategy and messaging work with a new Administration?
Mapping out potential threats and opportunities now, and monitoring transition activity is a good strategy to ensure lobbying success in 2017.
---
Grayling Team