Political Round-up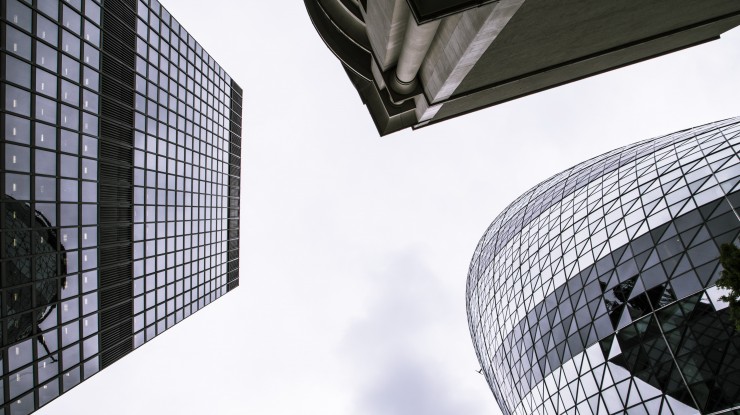 4th July 2016
---
After seven days of high political drama in Westminster, the weekend which followed was reserved for rest and recrimination.
Those recriminations continued today as Northern Ireland Minister, and prominent Boris Johnson backer, Ben Wallace MP published an extraordinary article in the Daily Telegraph, in which he accused Michael Gove of being prone to gossip when he has had a drink. The article is staggering when you consider that both men currently serve in the same government, but more importantly it shows the depth of feeling towards Gove from former Boris Johnson supporters. Regarding the Justice Secretary's decision to abandon Boris' campaign, it is Grayling's understanding that the decision was taken after he witnessed Boris' erratic behaviour after he failed to secure Andrea Leadsom's endorsement and again later at the Conservative Summer Ball at the Hurlingham club. It increasingly looks like Johnson's exit could pave the way for Andrea Leadsom to reach the final ballot, though she still has questions to answer and struggled on the Marr show when challenged on her tax return and previous comments in support the EU. With the first round of voting set to take place tomorrow the contest looks like Theresa May's to lose, but after the last week you'd be a fool to think this contest is over.
Nigel Farage's resignation will create headlines tomorrow but shouldn't come as a shock. The UKIP leader can now leave on a high having delivered on the issue which brought him into politics. Perhaps more importantly he has alienated a lot of people along the way and can't have failed to see that the greatest opportunities for UKIP are available in Labour heartlands where he hasn't always played well. A new UKIP leader could pose a huge threat to Labour at a time when they are already facing ruin.
Political Round-Up
Conservative leadership contest
With the first round of voting taking place tomorrow, Theresa May is seemingly streets ahead in the race to become the next Prime Minister. However, if we've learnt anything over the last few weeks, it is extremely difficult to make predictions in the current febrile environment. Team May are certainly not taking anything for granted, and have accused UKIP of plotting to install Energy Minister, Andrea Leadsom, as Tory leader after Arron Banks (the businessman who has previously funded UKIP and the Leave.EU campaign) backed her.
Her emergence as a contender for the Tory crown has put her under intense political scrutiny for the first time since her election as an MP in 2010. The Mail on Sunday called her a "hypocrite" after unearthing comments from 2013 in which she said that leaving the EU would be "a disaster for our economy" and would risk "a decade of economic and political uncertainty". Meanwhile Treasury officials, where Leadsom worked as junior minister from April 2014 to May 2015, have today told the Financial Times that "She was the worst minister we've ever had", and "…monomaniacal, seeing the EU as the source of every problem". Finally, on Andrew Marr yesterday, Leadsom seemed unprepared for questions about releasing her tax returns before the leadership vote, having previously defended her use of offshore banking arrangements. Despite telling Marr that she would publish them, one of her aides said today that she would not publish her tax details "until and unless" she reaches the final ballot of Conservative party members.
It hasn't been plain sailing though for May, who has today come under fire after suggesting that the status of EU nationals would be part of the Brexit negotiations. Her remarks seemingly put the right of three million Europeans to live in Britain and about 1.2 million UK citizens to live in the EU up in the air. The move has been condemned in Parliament by Brexiteers and Remainers alike during an urgent question initiated by the Chair of the Vote Leave campaign, Gisela Stuart.
Latest Scorecard (according to ConservativeHome)
Osborne hints at Post-Brexit economic plans
Following last week's announcement from the Chancellor that he would no longer target a budget surplus in 2020 because of the expected hit to the economy from the referendum result, he has today told the Financial Times that he plans to cut corporation tax to less than 15 percent to encourage businesses to continue investing in the UK. Other elements of Osborne's plan include support for bank lending to ensure credit does not seize up, more efforts to direct investment to northern England and maintaining Britain's fiscal credibility.
Osborne told the Financial Times that he wanted to build a "super competitive economy" with low business taxes and a global focus. The move, which many pro-Brexit MPs would support, may signal a determination from the Chancellor to remain in a top job when a new Prime Minister takes over in September.
Labour leadership contest
What at first looked like a carefully crafted coup now looks to have failed as Labour moderates have failed to dislodge Corbyn. Those hoping to see the back of the Labour leader shouldn't be disheartened yet though, it is Grayling's belief that Corbyn will negotiate an exit strategy once he has had the opportunity to attack Blair from the despatch box during Wednesday's Chilcot report debate.
City Update
With today's announcement that UK construction activity has hit a seven-year low, whilst at the same time George Osborne announced plans to cut corporation tax below 15%, the FTSE 100 has experienced swings of gains and losses. As it neared close, the FTSE 100 was down 0.84% meanwhile the FTSE 250 was down 2.12%. The pound has fared better, up 0.17% against the euro and 0.26% up against the dollar.

To receive our weekly UK Political e-bulletin please subscribe here.
---
Grayling Team