Speed vs Structure: What Happens When the On-Demand Economy Hits the City Limits?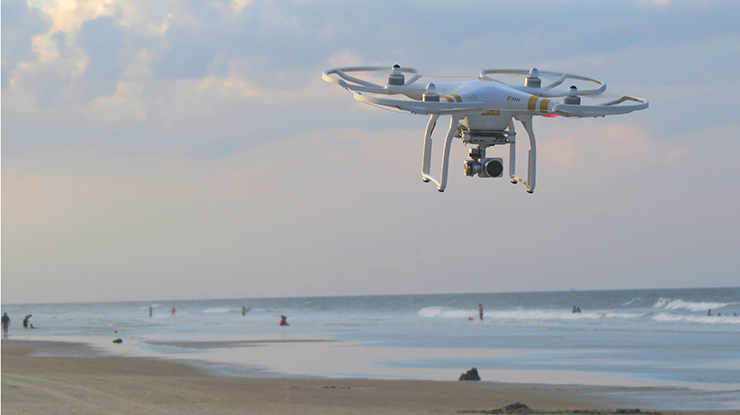 5th October 2016
---
Alia Dudum of Grayling US takes things to their logical conclusion.
Whatever we want, we want it now. For many of us, technology has made that expectation realistic, whether it is same day delivery, a ride home, or a flight booking. And as we become accustomed to technology that moves quickly, we have shorter time expectations. This means that a service that once took days, like transferring funds between bank accounts, is now expected to happen instantly.
The implications for organizations delivering any kind of product or service that may be requested or ordered online, especially through a mobile device, are clear: Make it instant or forget it. But how sustainable is this?
Bigger, Stronger… Slower?
At the same time as we are all enjoying the technology that the on-demand economy has enabled, two interesting things are happening: Firstly, as life expectancy increases, the global population is growing. As Danica Ross noted, this is not a new phenomenon. But what is also happening is that more and more of are living in cities. More cities. Bigger cities. For the first time in history, more than half of the world's population lives in an urban area, and that number will continue to increase.
In 'Live Smart or Die', we consider what happens when you put these things together: Will our cities, many with infrastructures dating back to the days of the horse-drawn carriage, be able to cope with an apparently insatiable appetite for stuff? Will the streets be filled with driverless cars, cruising around waiting to be summoned, the skies filled with drones delivering packages? Is this a utopian future or a dystopian nightmare?
In many of our older cities, we could see a tipping point, a point beyond which the on-demand economy becomes unsustainable without the urban infrastructure seizing up and grinding to a halt.
Implications
Avoiding this scenario will doubtless be a challenge for policymakers, faced with balancing public demand with the need to keep their cities moving.
But pressure on resources and infrastructure can also be a catalyst for innovation: Smart buildings that consume less energy than they produce; the further application of AI in the logistics industry, to anticipate and place orders before the customer even realizes they need the item; automated public transport systems that operate without drivers and without timetables, but instead respond to real-time data collected through the Internet of Things… For technology geeks like me, it's an exciting prospect.
But in this competitive environment, it will take more than innovation to flourish. Companies will also need to act responsibly, and be recognized as doing so - a status that cannot be owned by all competitors in a particular space. It won't just be the quickest that survive, but the smartest.
---
Grayling Team