The UK Nationals Fight Back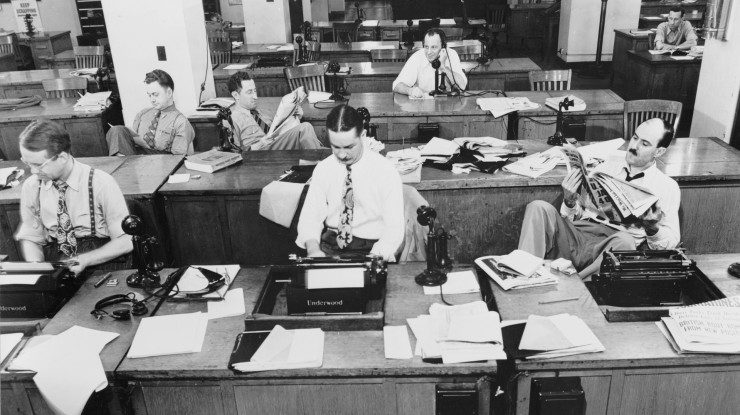 31st August 2016
---
Thomas Hall, from Grayling UK North writes on the future of UK national newspapers.
At the beginning of this month the last two working journalists based on Fleet Street packed up their desks and left. Once known as the heart and mind of British journalism, Fleet Street now resembles any other central London street.
So perhaps now is the perfect time to give British media a health check and consider its future in the digital age of blogs, social media and smart phones.
National newspapers across the board are suffering from falling year-on-year sales. The Press Gazette, the mouthpiece of the newspaper industry, has been keeping track of tumbling newspaper sales. Statistics published last year show that year-on-year circulation was down on all national newspapers except The Times (which saw a rise of 1.13%). Even the mighty Sun saw circulation figures drop by 13%.
With numbers declining the big newspapers are now struggling to attract advertisers and keep their books balanced. In March, after braving falling readership and revenue for years, The Independent finally folded and become a digital only publication. The bad news continues for The Guardian as it very publically cut 250 jobs in the Spring, including 100 editorial positions, as an attempt to try and get their business in the black.
Trends also suggest that traditional newspapers are unable to capture the interest and brand loyalty of younger generations who are so immersed in 24 hour digital news and social media.
However, print media is not giving up without a fight and, just as printed books are seeing a resurgence in sales versus the Kindle, newspapers have reacted to the challenge by digital in a number of different ways. First, by improving their online offering and by publishing their own smart phone apps. The Mail Online, with its soft focus on celebrity gossip, is enjoying rising coverage views with over 29 million readers a month. The Sun is also readjusting to the market by dropping its online paywall and relaunching its website to cash in on digital readers.
Demonstrating a clear intent on targeting younger readers, The Sun has also joined forces with messaging app SnapChat to launch a section on its Discover app which gives users access to a daily dose of specially selected irreverent news stories.
Some newspapers have even bucked the digital trend and are enjoying thriving circulation figures. The concise 'I' newspaper is enjoying rising circulation figures of almost 8% (year on year as of July 2016) and free newspapers such as the London Evening Standard and Metro continue to enjoy reasonable month on month growth.
So what does the future hold?
Is it solely digital or will newspapers as we know them simply slip away as people get their news from completely different platforms? We are in a confusing Wild West era for media where decades-old trends are being overturned and newspapers are having to react to a changing landscape which includes new platforms, demographics and trends. Although we are undoubtedly seeing the decline of print, the future may not be as bleak as some have thought for the former beasts of Fleet Street.
National newspapers remain major shapers of public opinion and continue to exert huge influence on businesses, organisations and individuals. People still seek out news from trusted and informed sources and the existing big nationals are ideally placed to offer this to consumers, albeit in a digital format. Although some papers may fall by the wayside, established media titles have the resources and the history to remain relevant in the age of the smart phone.
---
Grayling Team