Africa's new drive towards accountability and prosperity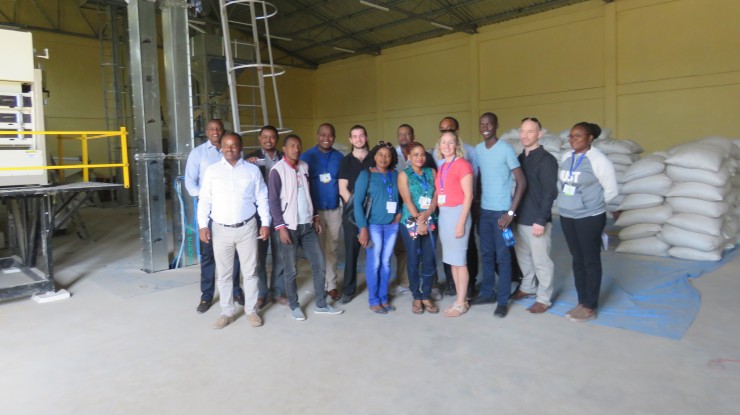 15th February 2018
---
Key principles of a new CAADP Biennial Review Report, co-launched by Grayling Kenya, reinforced in President Kagame's inaugural speech as Chairperson of the African Union.
Rwanda's president, Paul Kagame, has long been regarded a champion of reform in Africa. Taking over from Guinea's president, Alpha Conde, Kagame was sworn in as the Chairperson of the African Union (AU) at the AU General Assembly in Addis Ababa, Ethiopia, on January 28th. He assumes his new role at a critical moment in the history of the African continent.
Welcoming "a new era of financial and institutional reform," Kagame hailed the unity of AU Member States as a catalyst for accountability, claiming that African leaders' "tangible commitment to unity is a unique advantage" and "must be the starting point" for all reforming activity across the continent.
Kagame explained that "the growth trajectory that transformed Asia is [no longer] viable for Africa" because Africa has "waited too long". "We must act now," he said, "to save Africa from permanent deprivation" by "building wealth from within".
Angry about the loss of time and potential regarding "who we are and should be", Kagame also spoke of the crucial part young people must play in building Africa's future, and of the need to "accord women their rightful role".
Summit launch
These themes, coupled with the general messages of growth, transformation and mutual accountability, echo the core principles enshrined in a new CAADP Biennial Review Report, also unveiled at the AU Summit in Addis Ababa.
The Report, whose preparation and launch were supported by Grayling Kenya, focuses on agriculture as the engine of economic transformation in Africa. It reveals that 20 of the 47 participating Member States have made substantial progress towards achieving the commitments set out in the Malabo Declaration of 2014. The principal aim of the Malabo Declaration is to achieve food security for Africa by 2025, and the Report's publication is a major achievement for the AU and the NEPAD Planning and Coordinating Agency (NPCA).
The Report includes a wealth of unique data on agricultural best practice, and guidance on how countries can improve their performance in key areas. Its launch marks an important first step in driving agricultural and economic development in Africa.
During the Summit, Grayling Kenya coordinated a dedicated press and media-relations team to support communications around the Report. The team conducted interviews with senior delegates, generated blogs, articles, press releases and social media outputs, and covered key plenary sessions.
Tracking agricultural performance
Within the Report, the AU and its partners are able to track individual country performance against key criteria. In this way, the Biennial Review offers data that inform an overall scorecard and tool for continual improvement within the agricultural sector.
Rwanda currently leads the top 10 best performers with a score of 6.1, followed by Mali (5.6), Morocco (5.5), Ethiopia (5.3), Togo (4.9), Malawi (4.9), Kenya (4.8), Mauritania (4.8), Burundi (4.7), and Uganda (4.5). The report sets a 3.94/10 benchmark as the minimum score for a country to be considered on track towards implementing the Malabo commitments.
Speaking at the launch of the Report and scorecard, Ethiopian Prime Minister, Hailemarium Desalegn, said:
"Agriculture will continue to be one of the major drivers of development in each of our countries and on the African continent as a whole. A continent-wide agricultural transformation requires that best practices and learnings are shared with our colleagues and brothers in other parts of the continent."
The CAADP Biennial Review Report, he explained, will enable "countries that have something positive to share to join together and serve as the champions for the agricultural transformation process."
Through the emphasis on collaboration, unity and shared best practice, articulated both in the Biennial Review Report and in Kagame's new vision for the AU, it is hoped Africa can now take purposeful strides towards building a more prosperous and sustainable future.
By Harriette Foulkes-Arnold
---
Grayling Team