Reese Maabich appointed Head of Digital Campaigns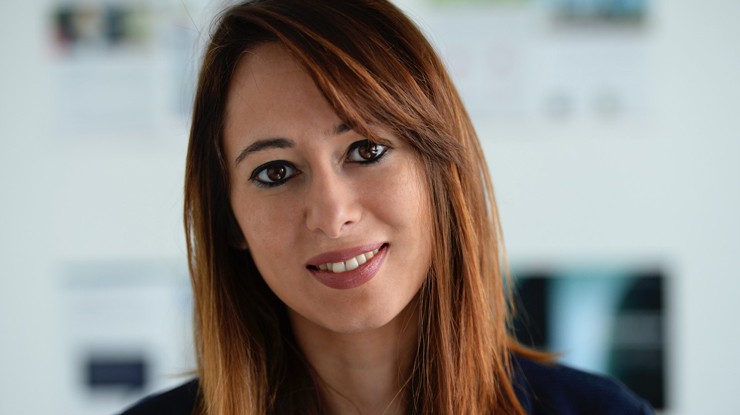 15th January 2018
---
Reese Maabich has joined Grayling France as Head of Digital. Additionally, she will take on the role of Head of Digital Campaigns in Continental Europe. Maabich is an award-winning digital communications expert with more than 10 years of agency and start-up experience.
Reese Maabich has an outstanding track record in digital communications, including content development, social media, e-reputation, social and mobile app solutions, and social gaming. Before joining Grayling, she founded the Paris-based digital mobile agency Smart&Geek (awarded several times), where she managed digital campaigns for about 40 clients with the support of more than 20 team members (project managers, game designers, designers, community managers, web developers etc.).
Over the past four years, Maabich worked as a regional Creative Services Director and was based in London. As an expert in international client management, she worked for a large array of clients, including PayPal (2013-2015), the Hilton Honors Program (2014-2015) and the Croatian National Tourist Board (2015-2017, covering 12 countries in Europe and North America and award-winning multiple Pan European and US awards)*.
Reese Maabich said: "I am thrilled to join the Continental Europe team as Head of Digital Campaigns. This is an agency that provides a lot of opportunities and an unprecedented chance to shape the future… and brands.
My mission is clear: deliver ideas and digital campaigns that work and engage audiences with a strong savoir-faire, a feeling for trends and a determined belief in the "what you see is what you get" principle that leads to trust-based and sustainable client relationships."
Jan Simunek, CEO of Grayling Continental Europe said: "Grayling has built a strong digital competency in France and across Continental Europe in recent years, supporting many prestigious brands and delivering award-winning campaigns. The appointment of Reese strengthens us even further in this vital area for the business".
Image download: Reese Maabich, Head of Digital Campaigns, Grayling
*Awards wins:
Gold SABRE AWARDS 2017 – Best Pan European campaign (CNTB)
Mixx Awards 2017 – Brand Awareness Campaigns Category (CNTB)
PR Report Awards 2016 – Winner Consumer Marketing Category (CNTB)
Travel Marketing Awards 2016 – Bronze for #HiltonExplorer in 'Most Innovative Marketing' category, also shortlisted for the EMEA SABRE Awards 2016
SABRE Awards North America 2016 – Shortlisted in theGovernment Agencies Category (CNTB)
For further information please contact:
Hannah Jastram, Grayling, hannah.jastram@grayling.com
---
Grayling Team