Guide to Global Trade Fair Survival: Day Two at Mobile World Congress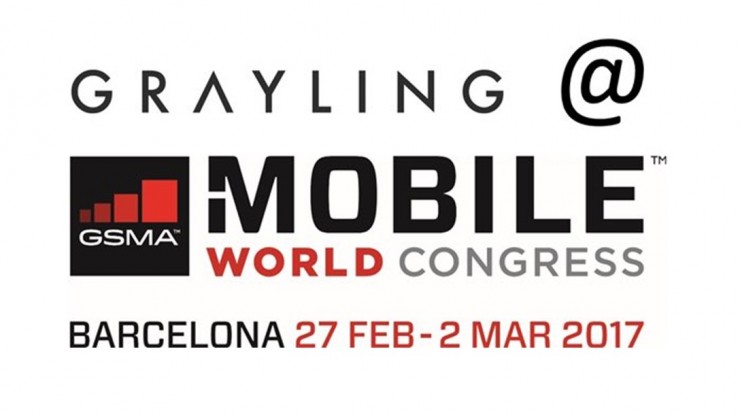 28th February 2017
---
Over 4 days, over 2,200 exhibitors and close to 100,000 visitors from 200 countries congregate in Barcelona for the annual mobile jamboree that has become a symbol of the Catalan capital and a huge asset for a city that seeks to present itself as a global hub for technology and innovation. The money it brings in to the city is expected to reach a figure of close to half a billion euros, establishing it as one of the metropolis's key generators of wealth and transforming its image over one week into that of a global village in which even the GSMA stewards ushering congress-goers through the city can get confused about what language to use.
"If you can't find a seat, no te enfades," one of the ushers could be heard announcing at the entrance to the metro at the Fira, which to be loyal to authentic Spanglish could roughly translate as, "Si no encuentras asiento, don't get mad." A sound piece of advice for an event at which maintaining one's sanity must be a key priority. So in this spirit of seeking to ensure visitors to MWC have as smooth enough a trip to Barcelona, we have elaborated the following 'Bluffers Guide' for exhibitors and journalists to make the most out of their stay in the city of Gaudí. I should of course clarify that these recommendations are purely from a PR perspective.
Advice for exhibitors
Remember this is primarily a trade and networking event. If your principal expectation is to earn reams of coverage, you may be in for some disappointment. Unless of course you are Samsung, Google, or the genius at Nokia who came up with the idea of relaunching an old model in candy colours. Oh, and let's not mention PwC who woke up from their Oscars' hangover with thousands of column inches for all the wrong reasons. There's no such thing as bad publicity, as the saying goes.

For all but the largest brands present in Barcelona, be warned that MWC is, besides New Years' Eve, just about worst time to make a key announcement or product launch. Even the big guys, Samsung and Apple, have learnt that there is too much competition for media space in the last week of February for it to be worth getting out their big news stories. For those with smaller brands, it is definitely worth following this advice and waiting for a quieter time when you can be heard above the noise.

A visit to your stand by a journalist is certainly a measure of success but it is no guarantee of coverage. Any journalist with the time, the resources –and at as much as 1000 euros for a night in a hotel, the money to attend MWC-, will make every effort to visit as many stands as possible and ask you lots of questions about your novelties. Whether and how soon they find space to write about you is another story. So get realistic. Set reasonable objectives and ask your PR consultancy for advice on how to measure your success.

Barcelona is nearly as close to Paris as it is to Madrid. Yes, Mobile World Congress is in Spain, yet it is first and foremost a global event and the Spanish media, as keen as they are to report as much as possible on the event have limited resources and are, to a great extent, based in Madrid. Getting to Barcelona, finding a place to stay and getting hold of an entrance pass is as big a challenge as it is for publications in France, Italy or the UK. Their time is at a premium and often their mere presence is sponsored by major exhibitors who try to pin them down as much as possible during the time they are there.
Advice for journalists
In an increasingly interconnected world, it was interesting this year to observe the differences between how the media from different countries manage to cope with information saturation at such a large scale event where much of the time is spent navigating the distance between Hall 1 and Hall 8. And that's just at the Fira Gran Vía. I would be wrong to try to guess who has found the ideal solution however perhaps something can be learnt from studying their varying techniques. There follow three specific examples of how the European media is as diverse as our culture.
The French. They love their interviews, or at least having a company spokesperson explain what is on display in a face to face encounter. Even the smallest stands are awash with French journalists, exploring everything that is in store. Heaven knows how much of it they will write about but they have the resources on the ground, they do their work and this is of course a joy for the PR professionals who keep tabs on the number of one-to-ones.

The Italians. The Italian journalists must have learnt to understand that 90% of the work at International summits is completed before the event kicks off. Close your eyes for a moment and you have missed it. They appear in pairs. A reporter and a cameraman; and before they have even asked for any assistance, they are filming the individual devices on display and explaining how they all work. Not happy with their journalist salary? I am sure many of the exhibitors would be happy to recruit an Italian journalist as a spokesperson. Their gift for the gab will take them a long way.

The Spanish. A rara avis at international fairs. The exhibitors are often confused when they see that per 1000 Spanish journalists registered, only a handful make themselves visible at the stands. Don't be fooled. They have done their research. They know what they intent to report, yet they prefer to keep a low profile and their key secret is being selective. Least of all expect them to interview you. They have no space for quotes, and will focus almost entirely on the topics they expect to publish. Quality, not quantity is their rule of thumb. So measure your success on the coverage, not on the number of briefings. Being in Barcelona means being on the map and believe it or not, you will be noticed.
Now without wishing to blow our own trumpet, this is the Mobile World Congress so for more tips on how to manage media relations for journalists from these and other markets across the globe, Grayling should naturally be your first port of call.
Adrian Elliot, Digital Director, Grayling Spain
---
Grayling Team