Better Together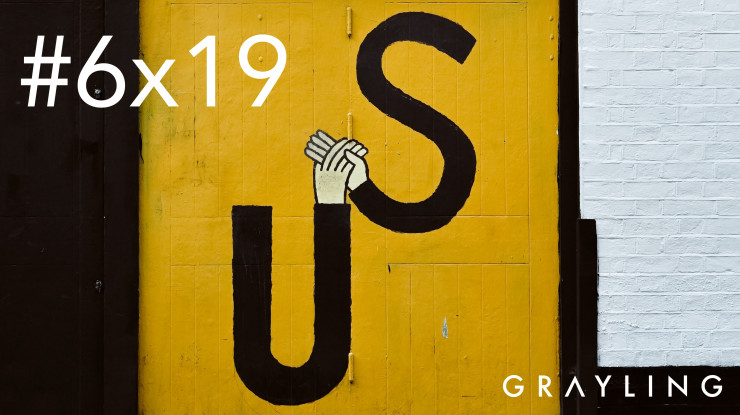 13th November 2018
---
Grayling's European Head of Digital Campaigns, Reese Maabich looks into what happens when brands realise the potential of collaboration, in the latest post on our #6x19 trends forecast.
There is nothing new about brand partnerships. Borrowing a bit of another brand's clothing, or tapping into their audience, is a tried and tested marketing and communications tactic. Partnerships just work:84% of business leaders agree that joining forces with other companies to share data, customers, technology and industry knowledge is critical to their strategy.
But with a range of new technologies now available, as well as the ability to analyse audiences and their responses, there are now many more creative ways of partnering than the traditional on-pack promotion. Our 'Civil Partnerships' trend shows that brand partnerships can and should be much deeper than that, if they are to maximise their potential, for either partner.
One of my favourite examples is that of BVG, Berlin's public transport system. BVG is despised by young people as slow, old-fashioned, dirty and inefficient. They shun it, and when they are forced to use it, they generally dodge the fare. BVG sought to change that, and were smart enough to recognise that they weren't going to do that on their own. No amount of posters and public information campaigns would change these deeply entrenched opinions. So they did it by teaming up with one of the coolest, most innovative German brands you could think of - Adidas. Adidas released a limited edition BVG sneaker, aimed squarely at GenZ, which incorporated an annual BVG ticket. The sneakers and the surrounding campaign made BVG instantly cool, and Adidas further burnished its credentials as an innovative brand.
It's the (attention) economy, stupid
For last year's #6into18 trends forecast, I blogged about the Attention Economy. And when we are all exposed to so many marketing messages and cross-promotions are commonplace, you have to do something surprising to make people pay attention, and to hold that attention.
So we are seeing many more inventive, more creative, more surprising partnerships. Who would have thought Tinder and Ford would be a match? But their inventive and surprising partnership garnered 1.5m engagements, on the Tinder app alone. Yes, that's a stop-in-your-tracks-and-scratch-your-head partnership, but it worked not just because it was surprising, or even because it was well-executed. Ford also recognised that Tinder is a technology that has changed the way people date, and research shows that partnerships that embrace technology to make people's lives easier are ways to increase brand value, and loyalty, and drive headlines into the bargain. You can also think of the partnership between McDonald's and UberEats.
If we are talking about unusual partnerships, it doesn't get more startling than two rival brands working together. But this is something else we are seeing more of, in fact 74% of companies are open to supporting opponents as a means for building brand or category awareness.
And while traditionally those issues might be tackled through trade associations, there are occasions where different approaches are more effective.
Common Ground is a project organised by YouTube that brings together of the world's biggest advertising agencies put their rivalries aside to find ways of furthering the achievement of the United Nations' Sustainable Development Goals.
And while initiatives like Common Ground take some organising, and span continents and years, others are more opportunistic, with rival brands coming together fleetingly, maybe to celebrate a sporting achievement via social media, or to tap into our Cultural Capital trend and make a statement about a social issue such as same sex marriage.
Deepening influence
Something we have observed over the past couple of years, and a theme of our recent New Nations study, is the rise of the micro influencer. Influencers aren't going away, not when research shows that content shared from, and created by influencers provides 11x higher ROI than the average display ad.
But as well as seeing changes in the type of influencer with whom brands are engaging, we are also seeing the nature of that engagement shift towards deeper, more vested relationships.
This is not just third part endorsement, this is true partnership, like writer and thinker Seth Godin designing journals for MOO, or the blogger Danielle Bernsetin of WeWoreWhat teaming up with Fiji water to crate exclusive workouts, and gear to match.
We expect to see, and to be recommending to our clients, a lot more of this type of partnership – partnerships that are sometimes surprising, but always deeper, and genuinely integrated, where both parties have skin in the game, and both stand to benefit.
Reese Maabich is Grayling's European Head of Digital Campaigns. For more information about Grayling's #6x19 trends and how they may be applied to enhance your future communications, please contact our global head of strategic services, Jon Meakin.
---
Grayling Team