Small is the New Big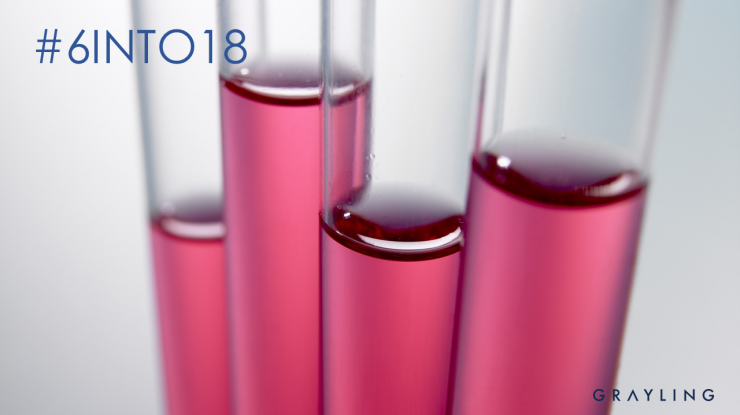 13th December 2017
---
As the pace of change gets faster, organizations of all sizes are embracing the start-up mentality. In the latest of our 2018 Trends predictions, Grayling's San Francisco MD, Alan Dunton explains why everyone wants to be a start-up.
From Grayling's San Francisco office, we have the pleasure of serving clients large and small. And it really is a pleasure; our ability to support both ends of the spectrum means that our team has exposure to the rigor and discipline of working with big multinational tech companies – with their fully-staffed comms and marketing teams – and also the experience of working alongside CEOs of fledgling start-ups, already eyeing their next pivot, for whom we are the marketing team. Despite being brilliant in their respective fields, many start-up execs don't know a key message from a Krispy Kreme, and that's perfectly acceptable. What we find to be the most interesting aspect of servicing big and small clients is that there is more overlap than you might think.
Every start-up dreams of becoming a big, successful company, the next Uber (minus the drama), or whatever. But more and more, we see the opposite - big organizations embracing some of the start-up mentality, in search of that nimbleness. In a digital age of constant 24-hour news cycles, market disruption and reinvention, companies look to new funding, partnerships and service models to remain relevant. They need to: Since 2000, 52% on the Fortune 500 list have either gone bankrupt, been acquired, ceased to exist, or dropped off the list. And if you want to attract millennials, as customers, investors or employees, then innovation is a must (as is having a strong CSR program): Even in staid industries like insurance, 59% of millennials value innovation over experience. This innovation, which has catalyzed a new wave of consumer products, has led to a whopping $18 billion shift in market share from larger brands to small brands in recent years.
Innovation doesn't always mean rolling out whiz-bang technology, of course, it also means remembering who the customer is and meeting their individual needs. It's an approach that can't be faked … ping pong tables and bottomless wells of La Croix are nice, but don't cut it.
Start-Up Fever
The attitudes among many corporations seem to be: If you can't beat 'em, partner with 'em. Large companies are increasingly turning to pioneering start-ups to help them meet fast-changing technological and consumer needs, break out of established 'corporate think' and turbo charge real change among their own ranks.
Unilever, no slouch at product innovation itself, has established the Unilever Foundry, a platform for start-ups and innovators to collaborate and explore opportunities with and for the company's vast brand portfolio. So far, it has successfully scaled up almost half of the projects.
PayPal, once a start-up itself, is opening two Innovation Labs in India to nurture fintech start-ups in AI, IoT, AR and VR, complementing the labs it already has in the US and Singapore.
And many of our start-up clients, who once eyed acquisition as a goal, would now prefer to retain their autonomy, and make their names (and potentially fortunes) through partnerships instead.
The Wisdom of the Crowd
Disruptive marketing often means embracing the power of the crowd, from academic experts to employees and consumers, to solve business challenges, find novel solutions and co-create products.
From Coca-Cola to L'Oréal, Heineken to LEGO, major brands are crowdsourcing their innovation. And in doing so they are tapping into a genuine thirst: Forty-two per cent of millennials said they are interested and want to get involved in helping businesses build their future products and services, and research led by Eric von Hippel from the MIT Sloan School of Management suggests that 5.2% of all consumers in the US, and 6.1% in the UK, act as consumer innovators.
And the reason we think we'll see even more of this in 2018? It works. Gartner's CIOs survey on the most impactful digital innovation practices found crowdsourcing to have the highest ROI, and consumers are much more loyal to brands and products in which they feel they have had a hand in developing.
Go Forth, and Experiment
All innovation carries risk. But the reason we have called this trend 'Test and Learn' is that there is an increasing recognition by companies large and small that it is OK to try things out, and nobody is going to judge them if they don't work, unless of course they keep repeating the same mistakes. Indeed, there is now an expectation that organizations will experiment and learn in real time, releasing beta products and services or testing out alternative routes to market, and adapting quickly to data and customer feedback. Amazon Prime's 'try before you buy' Wardrobe service was launched in beta in June this year, and has changed dramatically, based on user feedback. And Google's Gmail was in beta for five years! Companies can no longer afford to be anchored to their original ideas or market strategies … their customers expect them to flex and evolve.
So, as we head into 2018, expect to see more start-up style behavior from even the most seasoned players.
Alan Dunton is Managing Director of Grayling's San Francisco office. Follow him at @alanblast and join the conversation using #6into18
---
Grayling Team