Turning Regulatory Convergence to Commercial Advantage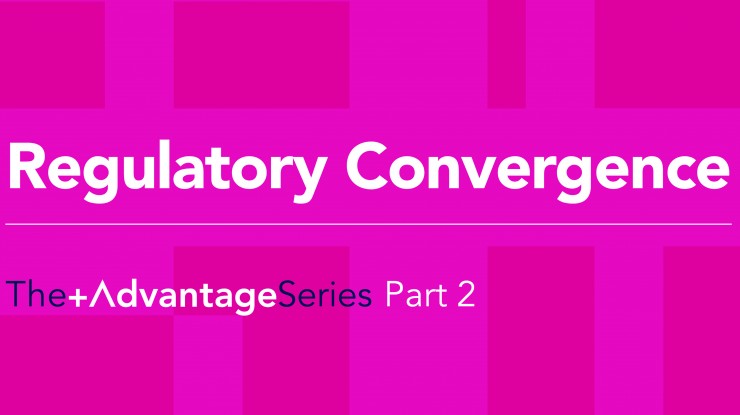 31st May 2016
---
National policies and regulations are becoming obsolete, as our economies and societies continue on their upward trajectory of integration - yet many international organizations are failing to consider the implications of regulatory convergence in their sector, leaving them vulnerable to risk and blind to opportunities. These are some of the conclusions of a new study on Regulatory Convergence published today by Grayling as part of its Advantage Series.
The gradual alignment between countries and regions of standards, policies and laws is affecting all industry sectors, but is often overlooked when planning business and public affairs strategies, according to the study.
Russell Patten, who chairs Grayling Public Affairs in Europe and co-authored the study, says: "By acknowledging that regulatory risks and opportunities are no longer confined to borders and placing regulatory convergence at the heart of business strategies, organizations can take the lead on policy issues that affect not only them, but their industries at large."
The study provides an overview of the potential business impact of regulatory convergence, drawing on empirical evidence and case study examples from across the Grayling network. Manager in Grayling Brussels and co-author, Eleanor Flanagan says: "The benefits for business of aligning standards, policies are laws are undeniable, from levelling competitive playing fields and reducing costs to facilitating access to new markets and increasing efficiency. That said, there are very real downsides when things do not go as planned, such as lowest common denominator outcomes, a 'one-size-fits-all' approach to legislation, double regulation and legal uncertainty."
Patten adds: "Regulatory convergence has implications for businesses, trade associations and NGOs active in all sectors, and particularly those operating internationally. Despite this, its complexity means that the issue is not always addressed at the boardroom level. Our public affairs specialists across our global network have deep expertise in helping organizations to navigate their complex and ever-changing environment and ultimately come out on top."
The study, available to download here, analyzes the main drivers of, and barriers to regulatory convergence in five industry sectors: financial services; energy and the environment; ICT; food; and healthcare. It also provides top-line guidance for any organization wishing to adapt their strategies to mitigate long-term risks and gain competitive advantage against this backdrop.
The Brussels team will be blogging about this issue and you can join the debate on Twitter using the hashtags: #regcon #advantage
---
Grayling Team