OK Computer, What Next?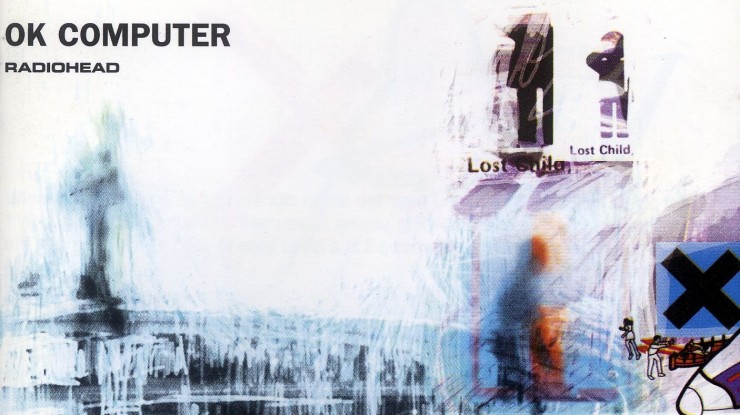 23rd June 2017
---
Jon Meakin looks to the past to predict the future.
As Radiohead limber up for their umpteenth time at the Glastonbury Festival, this week I was reminded that it is 20 years since the release of the band's seminal album, OK Computer. From social media to mainstream news outlets, you can't move for beard-stroking reflections on it.
Inevitably, one reflects on what one was doing 20 years ago. And it's incredible to think how much has changed in the world, and in the PR and communications industry…
In 1997 I was an Account Director in the UK, with a great portfolio of clients including a number of premium beer brands and a dog food. (What I didn't know about complete dry dog food wasn't worth knowing.) Even today, that would still be a great portfolio to have, but almost everything else has changed.
While the internet existed, very few brands had yet caught on to its potential. None of my clients had a web presence to speak of, and most struggled to see why they should. I distinctly remember, around this time, trying to persuade a well-known construction toy brand that they should build a website – or at least acquire the domain name, which at that point was still unclaimed. They weren't convinced and later ended up paying a cyber-squatter a huge amount of money.
So 'content' wasn't a thing. I guess if you were to stretch the definition of 'owned media' you might include printed booklets and the like, which were a staple of many of my clients' campaigns (and responsible for eating up large parts of the annual budget on printing and distribution).
In fact, a booklet I produced ear for one of my beer clients, was the subject of the very first email I sent, at around this time. There was one computer in the office that was set up to send and receive emails. We used to check it a couple of times a day. We didn't even have proper email addresses, or one each. I seem to recall the email in question was sent from something like jonsteam@compuserve.com. We had a store cupboard full of the booklets in question and I wanted to know what my client wanted to be done with them. To this day, I have no idea if he ever received the email. The booklets were still in the cupboard when I left the agency three years later, and might still be there for all I know.
The reason for the email was because this particular client was notoriously difficult to get hold of by telephone. He was either never at his desk or just ignored his phone. And he didn't have a mobile. Very few of us did. I think I got my first mobile around this time but it was not yet the norm. And even if you knew someone who did have a phone, the accepted protocol was that you didn't call that person on their mobile unless you had been given explicit permission to do so.
Media relations was still at the heart of our client programs, of course. But the 1997 way of doing things was quite different. Without email, everything was done over the phone, or in person. Sometimes over lunch (but not as often as you might think.) Some of my contemporaries who are now in senior positions in PR agencies lament the loss of the phone 'sell-in', but today's equivalent, the email pitch, allows for a much greater degree of flexibility in tailoring the story angle. And it has hastened the demise of the press release.
The 'Is the press release dead?' debate was raging even in 1997, and the truth is that while a tailored pitch to a friendly journalist was always the most effective (and still is), in 1997 an actual press release was essential for reaching a wider pool of media. A whole industry thrived on the back of this, printing and mailing press releases en masse. Sometimes, though, if you wanted to get your release in front of a journalist immediately, the fax was the way to go. I spent many hours faxing press releases to journalists, until the day I found myself in the editorial offices of the London Evening Standard and saw their fax machine. It was on a cabinet in the corner of the room, with the faxes spooling out directly into the waste paper bin below.
The press release distribution printing and mailing industry is not the only PR support service to have been made redundant by technology. Back in the day, if you wanted to build a media list, you got the contact details out of a book, that was updated once a quarter. Even in 1997 though, a powerful image could make the difference between a client getting in the media, or not. I used to have a lot of food clients, and then, as now, high quality photography was essential. In 1997 though, most photography was shot on transparency, and the photo processing company around the corner did a roaring trade in duplications. I'm sure the guy who ran it ended up retiring somewhere exotic. Once the transparencies had been duplicated, of course, you had to get them into the hands of the journos putting together the recipe pages in the glossy magazines. Every day there would be a parade of men in lycra coming through the office to pick up hard-back envelopes to deliver by bike to the magazine houses. We had a whole separate budget line for bicycle couriers.
What next?
What will the next 20 years hold? The 1997 me would be astounded – and excited – by the technological advances that have changed the communications profession. But just as it would be hard for me to predict then what PR in the 2010s would look like, I'm not going to attempt any predictions. Except this: Artificial Intelligence will automate a lot of the grunt work currently undertaken by Account Coordinators and Execs, and necessitate a transformation of the agency model.
As I write this, I've been listening to OK Computer, for the first time in years. It actually holds up pretty well. And just as great song writing and musicianship stand the test of time, some things about our industry have remained constant, too. Strategic thinking, out-of-the-box creativity, the need to influence opinion, to build and protect reputations… these things are as relevant today as they were in 1997, and hopefully will still be valued in 2037.
---
Jon Meakin