Will social media campaigns help swing the #GE2017 vote?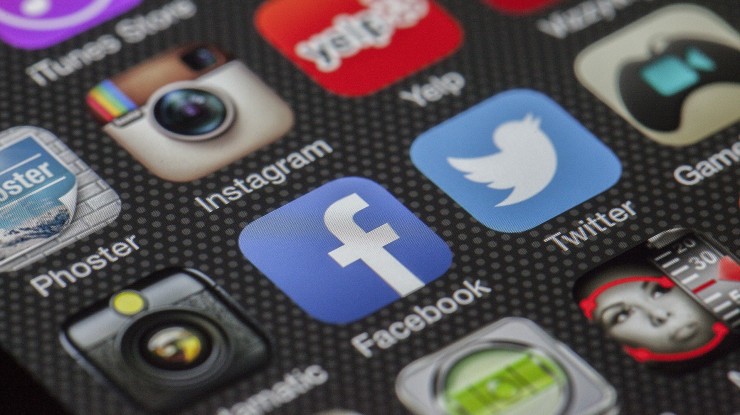 24th May 2017
---
Political leaders are hitting the campaign trail hard ahead of the nation casting their vote in the General Election in just two-weeks' time. Whilst door-to-door campaigning remains at the forefront of political leaders' minds in driving footfall to the polls, parties are leading their charges with robust and bullish social media campaigns.
Kirsty Anderson, an Account Director in the Grayling Edinburgh office, takes a look at the social campaign trail so far…
In the world of 'big data,' paired with the fact that Theresa May called for an early General Election, parties have realised that targeted social media campaigns will allow them to capture millions of potential voters, especially 'floating voters'. Just to give a snapshot of the level of interest around the election since the announcement was made in April, our social media analysis revealed that there have been 444,652 mentions of 'general election' on Twitter alone, whilst the hashtag #GE2017 has generated 1.4m mentions!
With the average person spending nearly two hours on social media every day and those aged between 16 and 24, the audience marked as the 'swing voters', thought to spend more than 27 hours a week online, it's hardly surprising that political parties are channeling their efforts into social targeting. Ironically, in an edition of the Metro this week, it was revealed that only 26% of Scots aged 16-24 feel they have the option of voting for someone who 'understands their life' - it would be interesting to know how social propaganda might change opinions!
During the 2015 election, Labour was front of mind in the social media battle having generated a huge volume of social followers, but the Conservatives flew under the radar and took a targeted approach in capturing marginal seats which, it could be said, played to their strength. Despite Labour saying they would be taking a different approach this time around, our analysis has shown that they have had the most new followers (three times that of the Conservatives) in the last seven days (as of 24th May).
'Going digital' provides voters with another way to be informed, to make informed choices and be part of the debate as so many thousands were doing during Theresa May's interview with Andrew Neil (and trying to get #WeakandWobbly trending) but there's also a real chance that too much content could cause confusion.
Trying to swing votes this week has seen the Lib Dems decrying the Conservative's #dementiatax and Labour on how the Tories have pushed NHS into a state of emergency. The Conservatives, on the other hand, have been fighting back to reassure voters that they want a leader who supports armed forces.
In Scotland, First Minister Nicola Sturgeon has been out helping to campaign for local SNP candidates, but the SNP's feed has also jumped on the #WeakandWobbly wagon, whilst Ruth Davidson and the Scottish Conservatives have been continuing to oppose the SNP's divisive plan for a second Scottish independence referendum.
Despite all of the positive opportunities that social media channels can provide, they can also act as a bit of an echo chamber, so whilst each party's posts i.e. Labour on scrapping NHS car parking charges and university tuition fees, can receive great traction online, it's also about the bigger picture - the type of leader people want, the key policies that mean the most to them and family allegiance too.
We also shouldn't forget the big bucks parties put into the social media pot to ensure they get it right, whether or not their supporters or opposition think they actually do.
Striking a balance to make posts effective and to help get those floating voters on-side is key for parties' digital teams.
And whilst targeted data has its benefits in getting voters on-side, the information commissioner has launched an investigation warning that parties could be breaking the law if they're sending political messages to people based on their individual data. The fall-out of this is still to be seen.
Early prediction polls show that Conservatives are leading the #GE2017 charge.
With just 14 days of solid campaigning to go, the race isn't yet over but the gap for shifting the dial is closing. We'll find out on 8th June if all of the hard work and investment in social has been worth it (along with all of the other hard work, of course!).
---
Kirsty Anderson