Grayling Austria wins National PR Prize for AMS-Campaign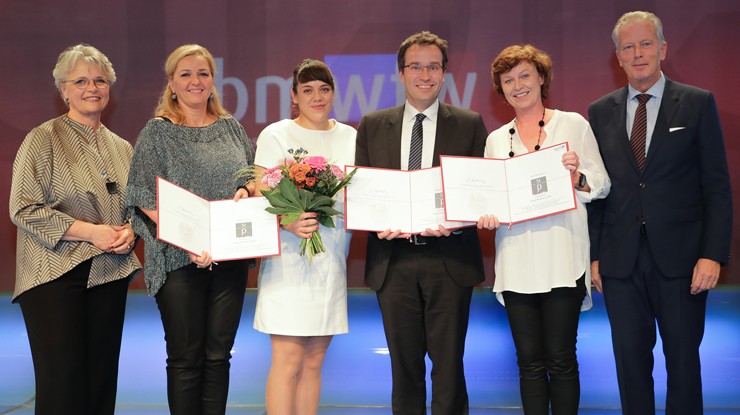 24th November 2016
---
The awareness campaign "A Question of Attitude 50+" developed by Grayling Austria together with Unique on behalf of the Public Employment Service Austria (AMS) was awarded the Austrian National PR Prize 2016 in the category CSR-Communications at a gala event in Vienna last night. The Austrian National PR Price is hosted by the Public Relations Association Austria and the Austrian Federal Ministry of Science, Research and Economy.


People aged 50+, who have difficulties in finding a new job, are often regarded as "hard to place". Grayling and Unique developed an awareness raising campaign for the AMS to invalidate stereotypes regarding employees aged 50 years and above and prevent age-related unemployment. The campaign "A Question of Attitude 50+" ("Einstellungssache 50+") has been implemented emphasizing the potential of older employees. Through a campaign website, a humoristic video with Austrian comedians and a controversial hashtag campaign, using the hashtag #schwervermittelbar = #hardtoplace, the campaign succeeded in changing the perception of 50+ workers from a supposed minus to a plus. The mix of on- and offline activities and the combination of a humorous and unconventional target group approach created a successful dissemination.

"With the AMS campaign 'A Question of Attitude 50+', we successfully managed to put the potential of older workforce in the public discourse and create a strong personal and emotional reference – since we are all getting older and want to play an important role", says Sigrid Krupica, CEO Grayling. "We would like to thank all the people involved and are pleased to accept this acknowledgment."


The Jury explaination:
The campaign "A Question of Attitude 50+" is built upon the three-stage strategy: argue, surprise and convince. The successful use of testimonials from companies and the media changed the idea about the lack of efficiency for workforce over 50. Adding to this, the campaign emphasizes the creative potential and experience of this group of people.
---
Grayling Team