Grayling Czech Republic Celebrates 25th Anniversary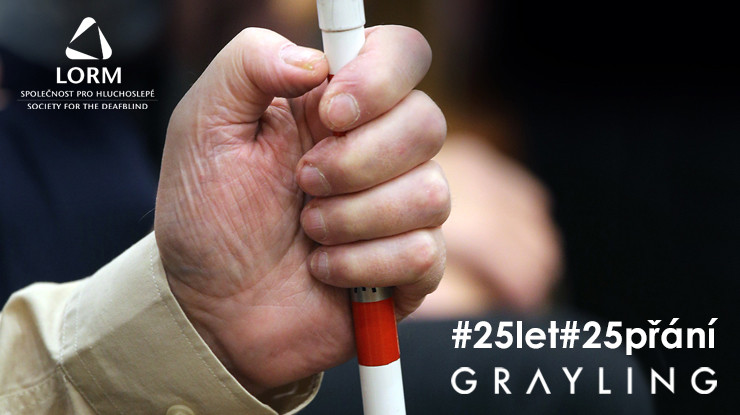 11th October 2018
---
Grayling opened its first Eastern European office in Prague in 1993 (operating initially under the name Mmd) and was the first international PR agency to enter the Czech market. In the 25 years since then, we have learned a lot of lessons and it is now time to apply some of them in the service of a special initiative.
One of the most important lessons we have learned through dealing with so many clients over the years is that communications consultancy is, first and foremost, about listening. For 25 years, we have prioritised listening to our clients in the Czech Republic, learning their language and terminology, absorbing corporate cultures and overcoming language barriers – in order to tell their stories.
"We never forget that successful communication lies in clarity and the effort to find common ground with your audience. That is why we want to celebrate our 25th anniversary with a charity organisation", said Peter Fecko, Managing Director for Grayling CEE.
The charity is LORM – the Society for the Deaf and Blind – which supports people who have different degrees of vision and hearing loss, and subsequently have to face problems associated with movement. This leads to difficulties in accessing information and, most of all, communicating.
"For each year of our operation in the Czech market, we will fulfil the wish of one of LORM's members – so 25 wishes altogether. In addition, we are volunteering to help deaf and blind people overcome the obstacles that make contact with their surroundings more complicated. We want to help to make them feel safe and informed", explained Peter Fecko.
"When Grayling approached us in the middle of this year with the offer of cooperation, we immediately found common ground. It has turned out that communication is not the only link between us, but also a tool we can use to help each other. I believe that the fulfilment of the 25 wishes and the cooperation in general will be a source of great inspiration and joy for all of us, especially for the deaf and blind people who will benefit directly, "added Petra Zimermanová, Director of LORM z.s.
Returning to Grayling's 25th anniversary in the Czech Republic, Jan Šimůnek, CEO of Grayling for Continental Europe, said: "Over the last 25 years, we have developed and delivered a huge number of impactful campaigns for more than 300 international and Czech clients. We have helped bring over 100 new products to the Czech market, and have supported dozens of innovations which have changed the way we live our lives. We started as a traditional public relations agency in Prague, but grew to become the leading PR and public affairs agency across the whole of Central & Eastern Europe. This success could not have been achieved without the dedication of our people, so I would like to thank our consultants – both those working for us now and former colleagues who have helped us achieve so much".
---
Grayling Team