Attention is the new currency: Closing the Gap between Capture, Engagement and Purchase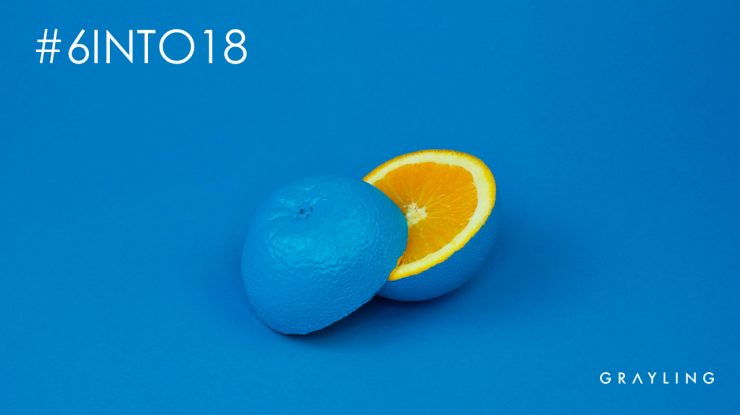 18th December 2017
---
Reese Maabich, Grayling Continental Europe's Head of Digital Campaigns, on Attention Economy - our latest #6into18 trend.
Studies shows that the average consumer is exposed to up to 10,000 brand messages a day. 80% of visitors abandon a website in under 5 seconds (1).
Brands are using more and more channels to reach their customers so this number is growing very quickly and the game is constantly changing. I could easily list a bunch of facts related to the overabundance of information but you can find that easily on Internet.
Attention has become the currency that nourishes the exchange of communication and information: a type of sharing economy in and of itself. And like any economy, attention is subject to the law of supply and demand, and periods of heavy scarcity.
A consumer's attention belongs to nobody. Attention needs to be earned, hold and based on trust.
The real question, however, remains: how can brands best capture and hold the attention of a hyper-connected generation? How can one impart a brand feeling that comes across intuitively, or is even welcome?
The challenges are many.
The first challenge will be to provide the means to communicate in a personalized way, and also to contextualize it effectively.

It is not only necessary to know who we are talking to, but also to take into account the consumer's environment when we are talking to them. This can now be done in real time thanks to triangulation technology and predictive systems. The science of engagement should be your way to listen to data and capture contextual and behavioural data across social, mobile, web, email, video and other digital channels. The secret is to combine these data points with relevant 'offline' data and behaviour. This will allow you to deliver predictive content that responds to needs that consumers are not even yet aware of.
To promote intelligent and intuitive car technology, Audi launched a data-driven digital out of home campaign that brings the latest assistance technologies to life using traffic, time and weather data to trigger content that is contextually relevant at each location
However, do not drown in data. You need to set up the right strategy and methodology to filter through and gather the right data that will speak to your consumer, be adapted to the right channels, and be delivered at the right time.
The second challenge will be to go from advertising to recommendation.
Brands are slowly learning not to impose their messaging in simple advertisement form. Instead they must stand for something and build messaging consistency that reinforces the shared beliefs of your audience, becoming a brand that can always be counted on to deliver. It's not so important the particular marketing angle you take, but rather how closely people can identify with it.
In January 2016, premium gym Equinox launched Furthermore , an online magazine that offers a mix of lifestyle, fashion, technology, and travel stories; videos shoppable features, and third-party content curated by its editors. Readers can find information and recommendations on diverse topics, from the health benefits of massage to gluten free recipes to short original videos such as "The Zen of Flower Arranging" providing useful advice.
The big challenge will be to focus on the consumer experience- from A to Z.
Turning up the volume does not guarantee audience attention. Your content should work to connect with your audiences through fluid storytelling, generating experiential and also added sensory dimensions.
The more the content appeals to the viewers emotions, like humor, happiness, surprise, satisfaction, enjoyment, nostalgia and inclusion, the more likely that content will be shared with others and generate viral success. Exit out codes, in a hacker way - in the manner of BURGER KING with their Halloween 2017 'featuring' Ronald McDonald using the tagline 'Come as a clown, eat like a King' and a mashup of Stranger Things to introduce Halloween.
Burger King has been on fire with this out of the box campaign that have come at the expense of its competitor.
Brands have to reinvent themselves and agree to empower consumers over their brands. This is the only way to close the gap between capture, engagement and purchase. So, who is ready?
Get in touch with Reese for more information and contribute to the #6into18 conversation on twitter.
1. Demandbase. 'Getting to What Matter: Driving Conversions Through B2B Content Personalization', SlideShare, 18 June 2015.
---
Reese Maabich