Black Friday: From Sales Opportunity to Brand Opportunity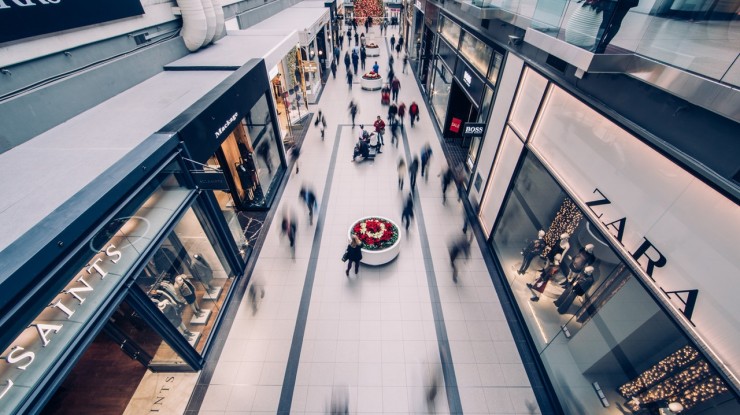 23rd November 2017
---
Although Thanksgiving is a holiday based on the premise of being grateful, it has long been tied to consumerism. Originally slated for the last Thursday in November, it is said Thanksgiving's recurrence was switched to the fourth Thursday of the month in 1939 due to requests from retailers hoping to extend the shopping period before Christmas.
In the mid-80s marketers promoted the concept of Black Friday, with many stores opening early and offering deep discounts. By the 2000s, doors were frequently open at 5 a.m. Just a decade later, midnight was the standard at major retailers.
The tipping point came five years ago when – to the outcry of employees – Walmart announced it would be open on Thanksgiving. Other major retailers followed suit by 2014, which is ironically the first year holiday sales on Thanksgiving weekend fell since the Great Recession hit in 2008.
Participating in a day known for deep discounts can be more of a gimmick than a revenue driver for retailers and it appears consumers are overwhelmingly not interested. Although the National Retail Federation predicts US consumer spending will be up about 4% this holiday season to reach nearly $700M, people's perception of Thanksgiving Day shopping is low: just 17% are in favor stores being open (source: BestBlackFriday.com survey). Not surprisingly, the number of retailers opting out of opening on Thanksgiving is on the rise, with a progressive few even shuttering on Black Friday.
Over the past few holiday seasons REI's move to close stores on Black Friday, a tradition that continues this year, received tons of positive publicity. More importantly, the company has successfully turned what was once the most important sales day of the year into an opportunity to showcase its company values, and reap the rewards of positive brand association.
REI'S CEO Jerry Stritzke told Fortune that the strategy helps REI reinforce its image as a place about experiences and community. "You don't promote your way to love," he said, adding, "it's about being a different kind of company."
REI earns goodwill from employees by giving all of them paid time off on Black Friday and encouraging them to spend the day enjoying the great outdoors. Last year, it introduced the #OptOutside campaign to prompt all Americans to reconnect over outdoor activities on Black Friday. It attracted participation from 1.4M people and 170 organizations that align with REI's mission – and its target audience – and the movement continues to engage people across social media.
Taking things full circle, Walmart-owned ModCloth announced this week that its clothing site is closing on Black Friday and that it is donating $5M in merchandise to Dress for Success, among other feel-good moves.
With a relatively stable economy, shoppers are not willing to sacrifice as much just to save a buck and they have a greater ability to "speak" with their pocketbooks, spending on goods that align with their values – even if it means they cost more. Retailers and brands that act on issues they believe in will continue to earn positive mind share, and increasingly wallet-share, during the holidays and beyond.
---
Grayling Team