Did Justice League even have a chance?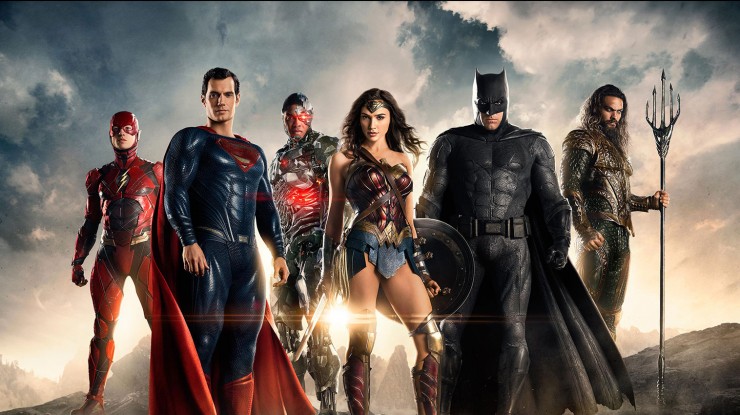 21st November 2017
---
Crystal Yang wonders whether 'negativity bias' is responsible for the flop of Justice League.
If I were to partake in #WCW, every Wednesday would be a tribute to Gal Gadot. I can't go as far as to say that I'm her No. 1 fan, but I can say that I'm more of a fan to her than I am to most things in my life, including Rose and even Dany.
So, how is it that I had no idea Justice League was opening this past weekend? Let me reassure you, I am its prime target audience. So much so, that as soon as I found out on Saturday night that it was out it theaters, I bought $24 tickets to go the next day.
And, it wasn't just me. Justice League is getting quite a bit of criticism for its underperformance during opening weekend. The most highly anticipated DC Comic superhero movie to date grossed $94 million, $16 million short of expectations. It grossed a lackluster $281.5 million worldwide on a budget of $300 million plus another $100 million in marketing costs: $400 million total. In short, it was a Hollywood bust.
Some are speculating that it is the fault of poor marketing leading up to the opening, and that's part of it. But the other has to do with the exponential impact of negative publicity. Within the last 90 days, 44% of news stories about Ben Affleck mentioned Justice League. To give you a baseline, about 49% of stories with Julia Roberts included Wonder and 49% of stories of Gal Gadot mentioned Justice League. So, at par.
However, here's what tipped the scale. Of all the news stories including Ben Affleck, 33% included mention of Harvey Weinstein and 21% included the mention of "assault".
A few years ago, Marc Trussler and Stuart Soroka of McGill University, conducted research on how people relate to news, inviting participants to come to the university to view news stories, and the researchers conducted eye tracking experiments while this took place. Most participants chose stories with a negative spin such as corruption and hypocrisy, rather than positive stories. This was particularly true of people interested in current affairs. Trussler and Soroka concluded this was evidence of a "negativity" bias, a desire to hear and remember bad news. (See our Critical Conditions research for more on this.)
On this basis, it could be argued that if we are to see Ben Affleck as the franchise frontman, he was never going to beat our negativity bias. Even with my massive Gal crush, 45% of stories including her and Justice League also mentioned Affleck. Which makes sense as to why I knew all about his scandal with Harvey Weinstein, and not his movie, that was predicted to be one of the biggest blockbusters of the year.
Gone are the days when all press is good press. And if you think otherwise, there are "at least 30 high-profile men in a variety of industries" who may disagree.
Crystal Yang is an account supervisor in Grayling's San Francisco office.
---
Grayling Team