Finding direction in the social media mayhem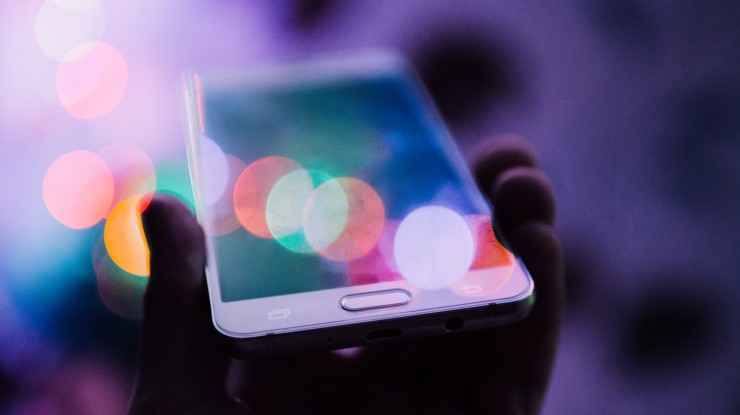 19th December 2017
---
Getting pushed around by secret algorithms while elbowing past social bots to get your voice heard- communicating in today's world is… complicated.
Communication was more straightforward prior to the iPhone. Technology and social media have induced major shifts in how we get our information and what we expect from the messenger. This allows the public to receive news and info directly from institutions and companies while also holding them accountable. Yet social media is not as democratic as it seems. Facebook and Twitter are being constantly manipulated through social bots, micro-targeting by political actors, and the intelligent exploitation of algorithms and data mining.
A panel entitled "Communicating trade policy in a post-truth world" took on just this topic at the European Commission's recent EU Trade Policy Day in Brussels. The types of manipulation mentioned above are ubiquitous in every major election today, as panel member Lisa-Maria Neudert of the Oxford Internet Institute explained. Looking just at the issue of social bots, or fake accounts programmed to automatically generate their own messages, Neudert admits that even top researchers can't always distinguish them from real users. This ability to disguise themselves is how "automated grassroots activism" occurs. Social bots are programmed to push a topic that plays on existing fears or biases of a particular group, and it ends up getting picked up and retweeted by real people, turning an issue generated by a computer program into an entire movement.
What's even more worrisome is that researchers are unable to analyze the data as fast as events are happening, meaning the full scale of distortion is unknown and likely increasing by the day. Facebook recently presented Congress with evidence that posts created by Russian operatives to sway the U.S. presidential election were seen by 126 million Americans. Twitter identified over 36,000 Russian-backed bots leading up to the vote. With so much misinformation making the rounds on social media, presenting a clear, trustworthy message that stands out among the alternative facts is a significant challenge.
The second new challenge for communicators is the true democratizing impact of social media. Information is now instantly available to a massive, diverse audience. It's clear that content must be adapted: scrollable, tweetable, easily consumed in five minutes on a smartphone. More importantly, expectations have changed. One-way communication doesn't cut it anymore. The EU had neither transparency (their new buzzword) nor responsiveness when they began negotiating the Transatlantic Trade and Investment Partnership (TTIP), and the public response was a huge wake-up call. Trade has gone from hushed deals in dark corners to front-page news. People expect to have a say. They want to scroll through Twitter and find updates on the negotiations, or aim a tweet at the European Commission and get a personal response.
In light of this, the European Commission has launched a PR campaign called "Let's Talk Trade" in seven languages, the aim of which is to distribute information and facilitate dialogues with the public. They've also launched a Market Access Database to help those interested in exporting and collected Exporter's Stories about the positive impacts of trade deals to give them a human face. These are just the first steps in the right direction, and it remains to be seen if their efforts will be successful. The response from participants at the EU Trade Policy Day, who represented chambers of commerce, farming associations, student groups, NGOs, think tanks, and everything in between, was mixed. Some were thrilled to finally have some help navigating what these complex trade deals actually mean for businesses. Others remained skeptical about whether the Commission is truly interested in listening to stakeholders or simply wants to improve its tarnished image.
The same challenges faced by the Commission apply to communications of companies and organizations of all kinds, but steps can be taken to adapt successfully to these new hurdles. First, it should be noted that leaving a communications vacuum is just asking trolls and bots to fill the void with misinformation. Not to mention that coming in only after a crisis has occurred seems disingenuous. Stay plugged in, listen to the conversation on social media and engage with your stakeholders.
Second, content should be visual and brief. Messages should be in a language people understand and in an approachable format like a two-minute video, an infographic, or an engaging hook that links to a short article. Personal stories also resonate well and can make a company more relatable.
Third, communication is now two-way. The public is more involved than ever, constantly sharing their opinions on now politicized platforms, such as Facebook and Twitter. Having third party support from the public can lend much credibility to a company and offer a human side to its business, but people won't support you if you don't show you are interested and accessible.
Fake news will continue to plague the social media world, but getting your voice out there is possible with clear, concise, and relatable messaging.
Elizabeth Abernathy is an Account Executive at Grayling Germany.
---
Grayling Team