How Press Relations accelerate start-ups' financing and growth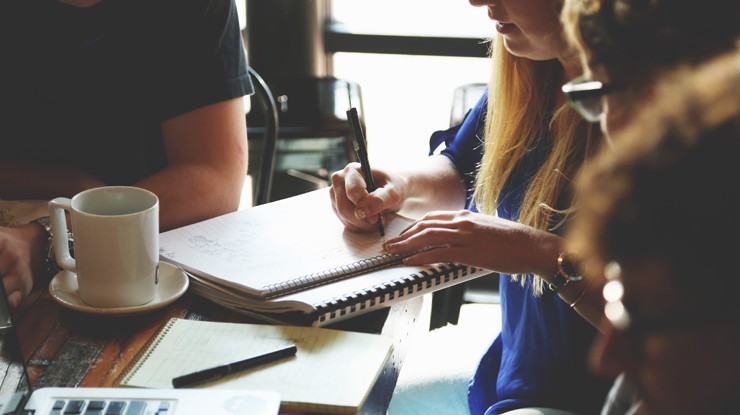 28th March 2017
---
By Rémy Debrant, Grayling France Director
The French are the champions of fast growing start-ups in Europe, Paris being close to overtaking London. Mainly created by digital natives, there are approximately 20,000 in France, with 1,500 new ones set up in Paris every year.
Each entrepreneur creating a start-up and thinking about the best ways to get known should ask the following question: "Why should I invest in a PR campaign while I have limited financial resources?".
Today there are lots of incubators in France – 50 Partners and soon Station F in Paris, and many others – helping start-ups kick start their activities. However, as communication experts, what advice can we give to start-ups wishing to increase their awareness?
PR, OK but why?
Press Relations are a great way to accelerate financing and growth for any start-up wishing to facilitate its takeoff. There are 3 key elements which justify investing in a PR campaign. First, thanks to PR, the start-up is visible in high added value media and to its key target audience as soon as it's launched and thereafter. A launch can take place only once and leaves no place for amateurism… This media visibility putting forth the start-up's stakes will reassure investors who are "great readers". It's easier for companies to invest their money in a start-up people talk about regularly. Secondly, thanks to PR, the start-up can attract high potential talents who would not have envisaged themselves working for a start-up; a regular media presence will reinforce their choice. Lastly, PR helps increase sales and generate leads that are indispensable to start any activity and to grow.
How to use PR to generate success?
PR is a powerful growth tool. However, before embarking on PR, the following question has to be answered very honestly: are my products/services able to interest journalists and bloggers? In most cases, the answer is "yes"; if not, the start-up will have to make other marketing choices.
Then comes the choice of a PR partner, a good one: this step is crucial and it's not an easy one since PR is a non-material service. The campaign's cost should not be the single choice criterion. The agency's experience in the sector, the team's seniority and previous start-ups' successful PR campaigns are key parameters that should be taken into consideration.
The start-up's speaker has to be extremely well prepared for interviews through mediatraining, must know how to pitch his/her project; explaining "what", "why" and "how" in front of a journalist is not possible without the right preparation: answering questions is not enough. The speaker has to communicate focusing on only 2-3 key messages, prepare his/her speech, be careful about how to present it and know the journalist's expectations and constraints.
Segmenting the messages vs the start-up's various targets (BtoB/Corporate/Consumer) is also very important, in order to avoid sending information to journalists that does not interest them. It's also crucial to target vertical media that are key information relays.
There are other key elements to take into account to ensure the success of a start-up's launch with a PR campaign:
Systematically combine PR and digital activities (Facebook, Twitter, LinkedIn, collaboration with influential bloggers, etc., according to the start-up's profile). Digital is now an integral part of any company's DNA, and the same applies to any start-up…
Be ready for a 1000% human investment: start-ups are known for their flexibility and reactivity. Those qualities are indispensable to work hand in hand with the agency, seize all the speaking opportunities, provide the PR team and journalists with real time answers…
Capitalize on client testimonials: clients are the start-up's best ambassadors.
Share quality content with the target media, to make a difference. Journalists are sent a huge amount of information every day and it's vital to share with them good content they might not have otherwise received…
Lastly, collaborating with a PR agency has to be a long term approach. Any start-up communicating in the scope of its launch and then disappears afterwards loses almost of all of its original financial investment and awareness.
To conclude, several years ago PR campaigns were generally used by Anglo-Saxon companies only, but they have now gradually become part of most companies' marketing strategies. Today, the question of whether it's useful to invest in Media Relations has to be asked when the activity is launched. Our environment is now super mediatised and communicating towards media and being active on social media in the long run are essential to the success of a start-up's launch.
So, ready to potentially become a unicorn? Grayling France has extensive experience in the field of start-up launches and long-term PR campaigns: about 40 fruitful collaborations amongst which Google, Opodo, Lengow, Vente Privée, Voyage Privé, SeLoger, and also La French Touch Conference in New York since 2014.
---
Grayling Team