The secrets to successful client relationships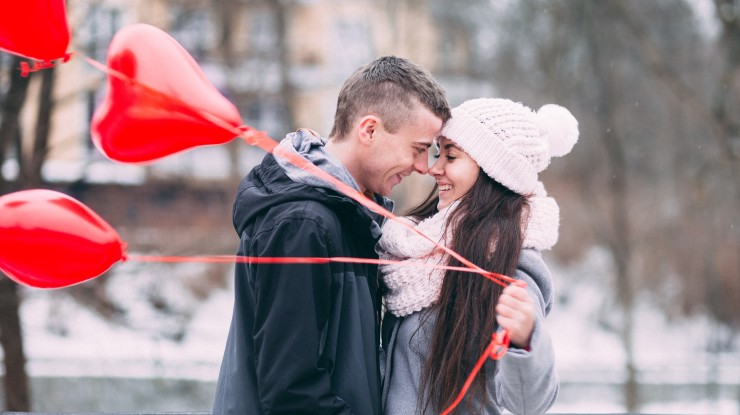 28th September 2017
---
Tips for achieving romantic success are plentiful and lapped up as people search for the Holy Grail and the gateway to eternal happiness (one leading to the other is generally a given). The fact that there are endless advice columns and blogs on the topic belies the fact there is no definitive answer. No magic wand.
Is the same true for professional relationships? Relationships like those between clients and communications agencies. Given such relationships are generally established on a bed of hope that the connection can be mutually beneficial – surely, as professionals, we can benefit from the relationship gurus.
So, let's see if popular advice for finding romance can be transposed into a corporate landscape…
Open, honest communication is fundamental to a healthy partnership
Well, yes. This rings true.
The advice generally goes on… It is about speaking up if there is something bothering either party – not burying it. It is about building respect and valuing what each party brings. Good relationships are built on trust. It is also about providing support – building each other up, rather than putting each other down – through reassurance and encouragement.
OK so the tone of some of that may seem a bit much for the workplace, but the essence is fair enough. Client relationships are enhanced by good honest communication.
It is also worth noting that respect is also about the way each party does business. Responsible, ethical sustainable business practices are increasingly important. Failure here can have dire consequences for a relationship (as the PR industry as seen recently with the Bell Pottinger situation.
Listen
While core to the communications element in point one it is worth underlining the importance of listening. Even listening to what is not said.
In terms of client relationships that are about ensuring you talk (yes actually talk, verbally) to your client contacts regularly, this will allow you to understand what drives them, their worries, even their personal concerns. It means that you will be much more able to understand and respond effectively to their needs – even pre-empt them.
Create boundaries
The guidance for a successful romance points to ensure both parties are clear about what they would like or not like to happen within the relationship.
While for romantic life partners this may effectively mean respecting each other's likes and needs, in the agency-client dynamic it translates to making clear from the outset what the expectations are in terms of remit, scope of work and KPIs.
If it's not important, let it go
Don't get bogged down in the small stuff, the little annoyances.
That flippant e-mail or the lackluster response to news of the most amazing result. The key to this is not to let such behaviours get to you but to seek to understand them. More often than not there's a reason which you can learn from or offer support on.
Show the love
Even healthy relationships can use a boost now and then. It may need a boost if one of you feel disconnected from the other or if it feels the relationship has gotten stale.
This is actually very important for professional partnerships. It is essential not to rest on your laurels and just keep doing what you've always done. Keep it fresh, come up with new ideas. Find ways to surprise and delight your client.
Avoid unhealthy relationships
Relationships based on power and control rather than equality and respect are not healthy.
Being on the wrong side of a bullying client is one of the worst experiences you can go through in an agency. Communication is key to addressing this. Unfortunately, there are times when there is no solution and time needs to be called on the partnership.
I'm lucky enough to boast a client relationship of over 14 years – that's longer than I've been with my husband. While the remit has changed and evolved over the years along with various client contacts, what remains constant is a common goal to enhance and drive the reputation of the organisation.
Bring on the eternal happiness of good client relationships!
---
Joanna Buggy