When it comes to influencers, think small to make a bigger impact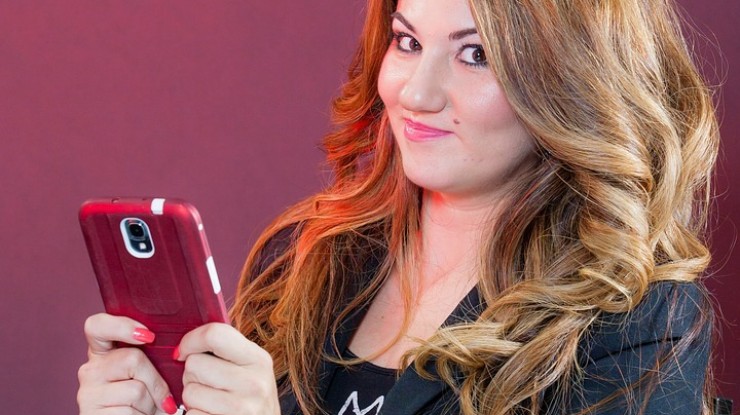 16th April 2018
---
Grayling account director, Nicole Vaden considers the changing influencer landscape, and the rise and rise of the micro influencer.
Micro vs macro – just reading those words invokes the feeling of being in a college economics class all over again. But the 'macro' and 'micro' we're referring to here relate to social influencers.
What may have seemed like a bunch of hype just a few short years ago, influencer marketing has quickly become a mainstay for brands both large and small, and it's safe to say that it is here to stay. But how brands utilize these influencers can make all the difference to a program's success, and the nature of those influencers is changing.
In the past, influencers with large numbers of followers were considered king. These 'macro influencers' had a mass audience, so the potential reach was enormous, but they weren't necessarily super clued into what that audience wanted, or what type of content would resonate.
It was much more of a 'push' model, rather than being about true engagement.
A recent Adweek article echoes the sentiment of why these macro influencer campaigns were unsuccessful for brands: the partnerships felt inauthentic to the consumer. And a new report from Launchmetrics appears to back this up, showing that "mega" (or macro) influencers — described as having a following between 501,000 and 1.5 million — are becoming less valuable to brands.
This is not to say that macro influencers have no place, or can't be successful for a brand and its program – they very well might. However, gone are they days where brands can simply use an influencer for their reach alone. These days, with the overcrowded influencer category, partnering with the right ones that hit a brand's target demographic leads to smarter campaigns and more successful results.
Enter: the micro influencer.
Who are they? Micro influencers are social influencers who have smaller, more niche audiences. These content creators know exactly what will land with their audience and exactly what will have that same audience calling their bluff. They know everything about their followers, and don't try to be everything to everyone. They stay true to themselves and work to form a very tailored, specific fan base. Because of this, there is a level of trust gained amongst the influencer's following that they wouldn't have experienced otherwise.
Grayling's own #6into18 project – an overview of the six top communication and marketing trends informing our clients' worlds - identified that, to really stand out from the pack, brands need to invest in rich, targeted content with real value, and tap into these micro influencers.
Employing micro influencers as part of a brand's overall campaign strategy can ultimately help lead to increased sales, as micro influencers champion brands in a way that feels authentic to the audience.
And that's where the magic is: these partnerships don't even feel like one – they seem like a natural fit and the brand appears to be one that the influencer would have stumbled upon out of nowhere if given the chance. Due to this, it is not surprising that our clients who have utilized this micro influencer strategy in their marketing efforts have seen the best ROI. When it comes to influencer marketing, it appears that small really is beautiful.
Nicole Vaden is an account director with Grayling Los Angeles.
---
Grayling Team