Grayling wins at HR Communications Awards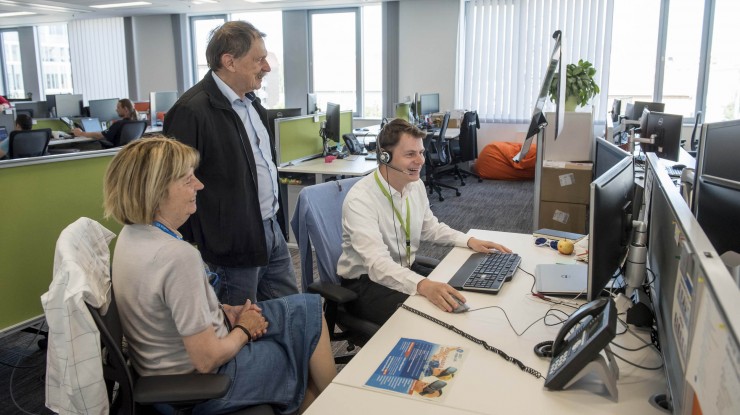 31st October 2017
---
Grayling Hungary has taken home a HRKOMM Silver Award in Best HR solutions for their work with GE Digital at the HR Communication Awards last week.
'Bring your parents to work day'
According to LinkedIn, 1 in 3 parents don't understand what their child does for a living, and this is especially true for jobs created in the Big Data Revolution. Therefore, GE Hungary Digital Hub organized the first 'Bring your parents to work day' in Hungary to raise awareness of the technological changes that are shaping our world. The communications goals were to draw attention to the topic among target groups and to position GE as a best employer of choice.
Grayling was responsible for the strategic consultancy, full planning and mangement of the campaign, and for the design and production of creative materials.
The focus of the strategy was to provide a unique and first-hand experience for GE employees' rellatives about GE Digital as a modern work space. Participants, more than 200 people, had the opportunity to learn about daily life and GE through 14 mini workshops. Accompanying programs were also offered such as office visits, a GE quiz, an interactive photowall, a 360 degree image video with VR glasses and Facebook life stream videos.
The successfull Media and Social Media campaigns had a total reach of nearly 460k and have since become best practise within GE global.
The awards ceremony was organized for the first itme in Hungary by Kreativ, an influential trade magazine with the aim of awarding the various campaigns and communication activites in Hungary that are related to the employer providing professional platforms to HR and communication specilists from different companies, organizations and agencies.
---
Grayling Team