'Technikqueens' initiative wins Media Futures Award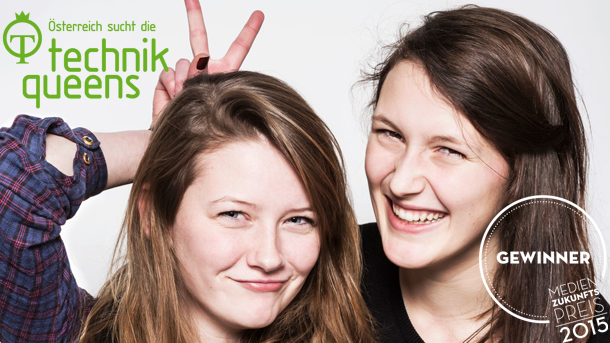 6th November 2015
---
The 'Technikqueens' initiative – a CSR program developed and implemented by Grayling Austria and gamification partner Ovos on behalf of oil and gas corporation OMV – won this year's Media Future Awards in the category "Groundbreaking Collaboration - Company/Agency/Media".
The Media Future Awards are hosted by leading Austrian publishing house, Manstein, and honor inspirational and future-orientated achievements in the field of media and communications. This year's winners were selected among 31 entries judged by a jury consisting of 19 members.
Ninety per cent of Austrian industrial companies have difficulty hiring technical staff, while only 15% of girls choose a technology related career. So in order to alter girls' perceptions of a career in technology OMV, Grayling and Ovos created the 'Austria is looking for the queens of technology' initiative – using a gamification angle to make girls curious about technology in a playful way.
The 'Technikqueens' initiative was developed under the OMV Resourcefulness umbrella, a sustainability program providing added value to both industry and society: Girls learn about career opportunities in technology and profit from good job market opportunities, and industry profits from finding qualified employees.
---
Grayling Team