Brands benefit by being part of the culture club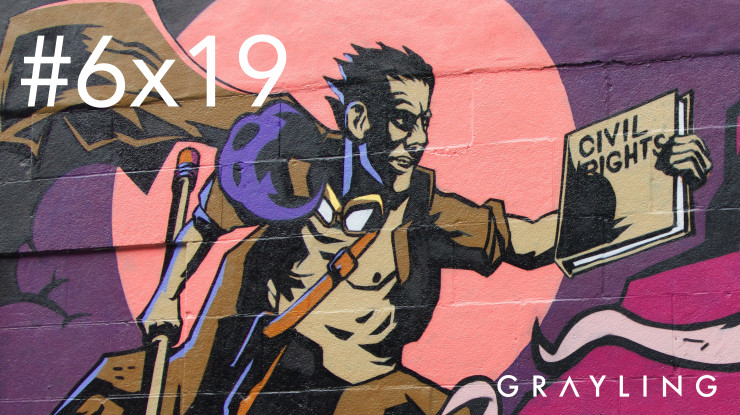 8th November 2018
---
Brands and companies succeed by tapping into the zeitgeist in authentic ways, says Grayling UK's head of corporate, Tom Nutt, in the first of our #6x19 blog posts.

In last year's trend forecast, one of our trends that really resonated with our clients was 'Take a Stand', which I posted about at the time. This was all about brands and companies saying, "To hell with steering clear of controversy, we are nailing our colours to the mast and telling people that we actually believe in something – even if it risks alienating a proportion of our potential customer base."

Well since then we have seen any number of brands embrace that, including Nike's use of controversial American football star, Colin Kaepernick as the face of its campaign to mark 30 years of "Just Do It", and Levi's CEO Chip Bergh pledging $1M to anti-gun violence groups. Since we launched #6into18 a year ago, we've seen many more examples, some more prolific than others, but all falling into line with that trend.
And there are no signs of that letting up. If anything, we are likely to see more companies exhibit what is often depicted as 'bravery', but is actually sound business sense.

Making a Statement

The reason for this apparent rise in "belief-driven" or "purpose-driven" companies is simply because, in millennials, we have a "belief-driven" generation. They want to believe that they can make a difference, and that extends to where and how and with whom they spend their money.

It may be that Chip Bergh really doesn't care if people disagree with his decision to donate that $1M, but more likely he is reading the demographics, and recognizes that the Parkland generation are the future of the brand of which he is steward – and they care that Levi's not only stands for something, but stands for something that is important to them. And plenty of them are buying Colin Kaepernick jerseys, too, by the way, sending revenues (and Nike's stock) soaring.

So, one can think of the first of our #6x19 trends, 'Cultural Capital', in part as an extension of last year's 'Take a Stand'. But Cultural Capital is deeper and broader than that.

Yes, we are acknowledging the ongoing phenomenon described above, but Cultural Capital is also about brands really inserting themselves into the fabric of public discourse, piggybacking trends, and tapping into the zeitgeist in ways that are authentic not just to their audiences, but to who they are.

Why? Well, Branding Strategy Insider observed that brands are no longer merely about selling products or services or experiences, they are about conveying real meaning.

And Interbrand, probably the foremost authority on brands, assesses brands on 10 Brand Strength Factors. And they found that the brands generating the most stable growth over the past 10 years are those with the highest overall scores on the Relevance and Responsiveness factors.

Meaning, relevance, responsiveness: This is the new language for brands, and the communications functions and programmes that serve and support them.

And there are plenty of examples of campaigns that succeed in aligning brands with cultural phenomena, from the fun and frivolous, to the more issue-based.

Change Catalysts

There is also evidence of some companies going beyond capitalising on cultural trends, and actually agitating to be agents of change themselves.

This is in part a reaction to the loss of trust we have seen in politicians and traditional institutions, and the moves that business leaders have made to fill that vacuum.

This is where public relations, with a broad definition, and public affairs, can work most effectively together, with the push-pull of political pressure and public awareness being used to bring about changes in the law, or regulatory reform. And with so much controversy over Big Data and its responsible use in the past year, it is heartening to see several companies use this for good, such as looking to use that data to find ways to address climate change. Other brands are seeking to be change catalysts in meaningful ways that go beyond simple CSR programmes, to tackle issues from food waste to digital wellbeing.

If Cultural Capital is about anything, it is about responsible corporate citizenship, achieved through behaviours that are not po-faced, or (worse) half-hearted, but rooted in a brand's DNA, authentic in their desire to be part of a real conversation with their audiences.

For more information about Grayling's #6x19 trends and how they may be applied to enhance your future communications, please contact our global head of strategic services, Jon Meakin.
---
Grayling Team