Data, data, everywhere – but what about the people?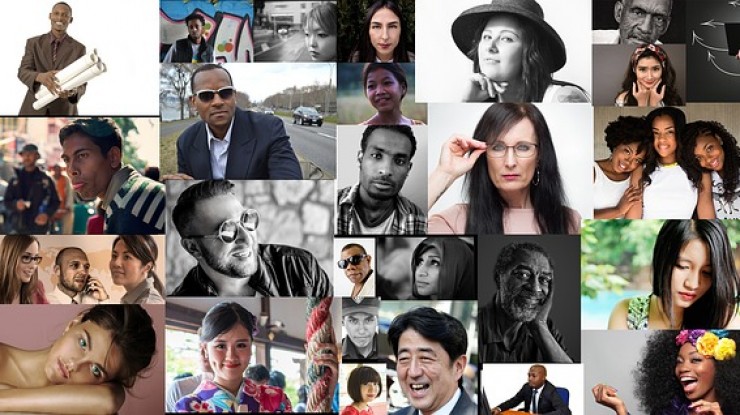 12th February 2018
---
Grayling's Jon Meakin, on the need to put human experiences at the heart of storytelling.
In recent weeks I've been spending a lot of time talking to Grayling clients and would-be clients about our #6into18 trends – the big themes that we think professional communicators need to be keeping an eye on, and taking into account, over the next 12 months or so.
One of the things that has really resonated has been the need to put real people's lives and experiences at the heart of the stories we tell on our clients' behalf.
This is not a new idea, of course. In my very first agency job, in the early 1990s, my boss said to me: "People want to read about people, not things." And he handed my press release back to me with a big red line through it.
He was right, of course. And in those days I specialized in consumer packaged goods, a sector in which it is easy to apply a human dimension, promoting the product benefits through the stories of people whose lives had been enhanced in some way through the use of said product.
Fast forward 25 years and I'm in Silicon Valley, where everyone is all about data.
And data is really important: It demonstrates scale; it provides proof points; it can yield valuable insights about audience behaviors or sales patterns; we can use it to create cool infographics. Data enables us to tell certain types of story.
Many companies, from start-ups to multinationals, come to us with briefs that include a requirement to "tell data stories". (Usually with the aim of becoming a "thought leader", a much overused and mis-used term.)
That's fine, but data is not the whole story.
Data, used properly, is a way in to the real story, which has to be about why your company or product matters, the impact it has on people's lives.
Data itself is interesting, and I love a good infographic as much as the next geek, but too often we are left with a feeling of "yes, and…?" Or worse: "So what?"
You process X billion transactions a day. Great. Your app has been downloaded X times. Uh-huh. Your data shows that people in Texas are more likely to buy product X, while those in Oregon prefer product Y. So what?
"People want to read about people." In whatever form we are consuming information, whether reading Business Insider or BuzzFeed, or in our Facebook or Instagram feeds, we want to see a mirror. We want to see something of our own lives, our own experiences, reflected back at us. To feel a connection.
So your X billion transactions matter because one of those transactions is by Diane, in Dayton, Ohio. Thanks to your technology, she is better able to manage her household budget and keep a roof over her kids' heads, building a better future for them.
Luis, who just moved to Phoenix, was able to get a job quickly, because he was one of those X people who downloaded your app.
And the preferences of people in Texas and Oregon matter because by enabling retailers to understand their shoppers better, they are able to grow, and employ more people like Diane, in Dayton, Ohio.
What these examples have in common (apart from being completely fictitious, of course) is not just that they put real people front and center, but that in doing so, the brand or company in question takes a supporting role.
It takes confidence to pursue a strategy in which you are not the star, but if it enables you to tell deeper, richer, more human stories, to connect with people on an emotional level, to use data as a means to that end rather than seeing it as the end in itself, then it is an approach worthy of consideration.
Jon Meakin is Grayling's global head of strategic services, based in San Francisco.
---
Jon Meakin