Engaging Millennial Employees – a Roadmap to Success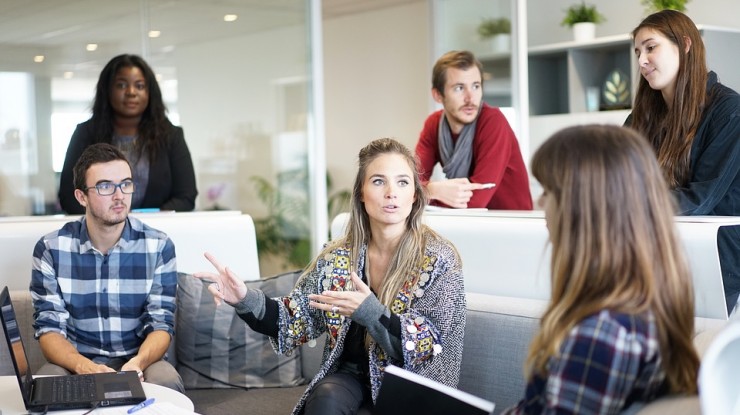 23rd March 2017
---
Internal Comms specialist, Debbie Morgan on the benefits of a highly engaged workforce.
Much like CSR, investing in employee engagement – or internal comms as it used to be known – was seen as something of a luxury in the wake of the most recent economic downturn. But as business started to recover, most large organizations began to realize the true value of employee engagement – and the potential cost of not getting it right.
According to Gallup research, companies with engaged employees are more likely to have lower rates of staff turnover and absenteeism, higher customer loyalty, and higher profits. Which of those is 'a luxury'?
Engaged employees are more motivated to help their employer organization succeed – and this is arguably more true now than ever before. Employees of the millennial generation – broadly speaking those born between 1980 and 2000 – have different expectations than their older counterparts. While the idea of a job for life, or even a career for life, is as alien to them as the thought of leaving home without their mobile phone, it has been replaced by something else – a desire to be a part of something. This cohort will think nothing of emailing their employer's CEO directly to air their views if they don't agree with the company's stand on a particular issue – something we have seen a lot of in some industries since the election. Nor will they see any conflict in calling out their employer on social media.
Companies employing, or wishing to employ and retain people of this generation need to consider a number of things more carefully than they perhaps did before, even if they were already investing in internal comms. They should be prepared to answer the following questions:
What do we stand for? Millennials expect companies of all kinds to stand for something more than just making profits. That doesn't have to be a social or small 'P' political cause; it could just be a mission to produce the best widgets in the world, or whatever. But it must be clearly (and regularly) articulated, in a way that makes clear the role that every employee has to play in achieving that mission.
How transparent are we? In the age of Wikileaks, there is an expectation that companies not only behave responsibly and treat their customers, employees and other stakeholders fairly, but are open and honest about their dealings. Regular, clear communication is vital. Even, and especially, if it means once in a while saying "Hey, we messed up this time. We want to be better."
Are we recognizing and rewarding participation? Employees want to be recognized for good work and to share in the organization's success. There are myriad ways of doing this of course, from the benefits program to discretionary rewards, but the main thing is that it is done, and done well.
What career paths are we developing? Millennials expect to be promoted far sooner than earlier generations. They want a clear career path that includes ample opportunities for them to explore new areas of interest and gain additional skills on a fast track.
And of course, all internal communication needs to be done through channels that are appropriate not just to the working patterns and locations of employees, but to their generation. For millennials, if it ain't mobile-first, forget it.
In the past few months, we have frequently been asked how a company can prepare itself for, or insulate itself against a critical tweet from the President. A valid question. But just as valid is this: What if your own employees are the ones hanging you out to dry on social media? In those circumstances, an investment in employee engagement suddenly doesn't look like such a luxury.
---
Grayling Team