'Quality Costs' says Rupert Murdoch, Calling on Facebook and Google to Pay for News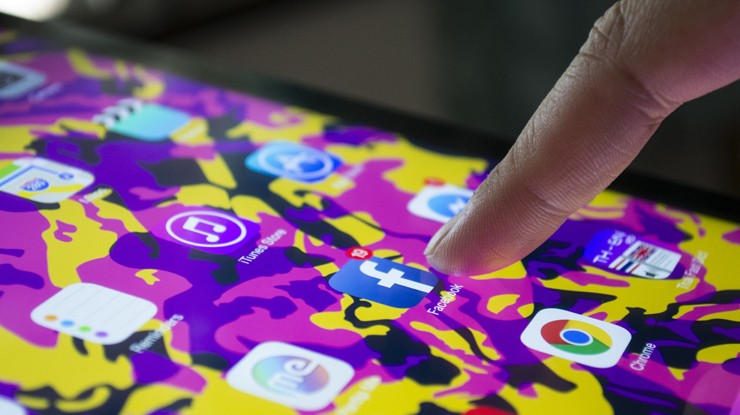 10th April 2018
---
Sieneen Ghani shares her thoughts on the feasibility of Murdoch's proposal for Facebook and Google to pay for 'credible' news.
90% of all digital advertising money goes to Facebook and Google due to the algorithms they use to target consumers, leaving online publishers such as Guardian, Mail Online and Buzzfeed in trouble. Murdoch states that 'quality costs and readers should pay.' He argues that tech giants such as Facebook and Google are now the main players where people turn to for news. News Corp. believe that these platforms are reducing traditional news organisations' capacity to afford content development. This has caused news channels and publishers to struggle, posing the inevitable question of whether the power of news organisations in Britain peaked years ago.
Murdoch is pushing back at Facebook and Google by proposing that they should pay a fee to credible news sources if they want to carry their content on their platform, in the same way cable TV companies pay a fee to News Corp. to carry their TV channels. He argues that this will enrich the worth and reliability of Facebook's newsfeed and Google's search results. With non-credible news sources increasing, and in order to restore their users' trust, Facebook and Google should pay legitimate news sources, such as those ostensibly owned by News Corp, for their content.
But how realistic is that? Let's take a look at the context for both Facebook and Google and the challenges they're currently facing.
What This Means For Facebook
The launch of Facebook started with a social mission. A vision for a more open and connected world. Since the beginning, Facebook has been clear about its purpose. In recent months, however, it's been facing an identity crisis while trying to tackle its effects on the real world and lives.
Some of these effects notably include the belief that Russia influenced the 2016 US elections through Facebook. Moreover, the issue of fake news and misinformation is widespread, especially during tragedy and political events. Examples of popular fake stories circled around are Hilary Clinton covering up an elite paedophile ring at the state department, and the Pope backing Donald Trump. These fake stories get billions of clicks, making chunks of money for its publishers, and in turn Facebook.
Mark Zuckerberg has realised he's on the back foot for the first time. He released a statement saying "Facebook has a lot of work to do — whether it's protecting our community from abuse and hate, defending against interference by nation states, or making sure that time spent on Facebook is time well spent." He has also proposed a new update where the Facebook news feed will now mainly consist of posts from family and friends and less passive consumption of news articles and ads, in an attempt to bring Facebook back to its roots. The proportion of the news feed made up by news will be down from 5% to 4%. Moreover, in an attempt to tackle the problem of fake news, users will be asked to rate the credibility of news publishers via a survey, and those rated most credible will be shown on the feed. Zuckerberg expressed his discomfort in deciding which news sources are most trustworthy in a '"world with so much division." He also felt asking outside agencies to determine the credibility would breed problems of objectivity.
Murdoch views these measures as 'inadequate, commercially, ­socially and journalistically.' He said there was a "lack of transparency" in the process and this should "concern publishers and those wary of political bias at these powerful platforms." He said that News Corp. will keep an eye on Facebook's newsfeed changes "for any signs that the weighting of news sites is politically motivated."
What This Means For Google
Google's recent struggle with its image with its image is mainly aided by its video offering. An investigation by the Times, News Corp.'s London newspaper, found brand advertisements next to fake news or videos with offensive content such as ISIS recruitment or pornography. This led brands to pull expenditure on YouTube, prompting a response from Google who introduced controls to try to alleviate this issue. However, competitor News Corp. also responded to the boycott by exploiting it as an opportunity. Storyful, a unit of News Corp., introduced a service that focuses on 'video brand safety.' This allows tracking of websites spreading fake news or containing extremism which it shares with advertisers who can use it to their advantage when placing ads.
It is not only Google's ad placement that's come under fire but also its search algorithm. It is accused of not being objective and deliberately tuned to benefit the company's interests. For example, an independent assessment found that in 25,000 random Google searches, 91 per cent of the time Google product ads showed up as the most prominent result. Moreover, 100 per cent of the time, 1000 searches for laptops began with an ad for Chromebook. News Corp. has previously condemned Google for abusing its algorithm and dominance in the market to suppress competition.
'When a digital company next blames the autonomous, anarchic algorithm for this or that indiscretion, please mock them mercilessly', says Robert Thomson, chief executive of News Corp.
Google has also been shown to consistently rank low in transparency and accountability in surveys.
Google has now stepped up to mend relations with news publishers by committing $300m to a project supporting subscriptions and fighting false news over the next three years. They will also adjust their algorithm to promote top quality and 'authoritative' news sources in their search results. The initiative focuses on emphasising 'quality journalism', supporting business models and integrating technology such as virtual reality in newsrooms. Chief business officer, Philipp Schindler backs this project by claiming it exhibits the importance of quality news and journalism to Google. A 'Subscribe with Google' button will be introduced, which will enable people to use their Google accounts and payment methods to subscribe to news outlets, on their own websites as well as pages by Google. This feature is being launched with 17 partners such as Washington Post, The Financial Times and New York Times.

Is It Too Late?
It is debated whether Murdoch's proposal is actually feasible or just an expression of his dislike of social media platforms. It can be argued that if this proposal is executed, the problems we see in TV ecosystems can translate to the internet. For instance, channels and cable companies can conflict on what content they deem worthy, resulting in viewers being unable to watch their favourite shows. Vivek Shah, CEO of j2 Global claims that if history is anything to go by, Facebook will not pay and publishers will not remove themselves as they will have more to lose. Hence the carriage fee idea is too late. He says the idea has been brought up numerous times in the past with early internet providers such as AOL actually paying some media companies in the 1990s. However, as the web became more open, more publishers depended on advertising for revenue. Yet the replication of the cable model idea re-emerges as Google made revenue by sending users to publisher sites and Facebook increased in popularity. Digital isn't the cable industry," he said. "It's hard now to change the rules."
The reasons why the cable TV model would not work on social media is merely because the market dynamics for social media distribution are diametrically opposed to the pay TV world in fundamental ways. The way people discover content on cable varies significantly to the internet. On TV, people search for the TV shows and channels they want to watch, creating higher brand affinity. Moreover, there are higher barriers to entry, making the value of each thing being dependant on the other. This leverage is what allowed TV companies to flourish. Facebook gets most of its value from non-media content such as memes or dog videos, giving the publishers not much leverage. Moreover, consumption patterns on Facebook are significantly passive, resulting in low brand affinity. People are usually unaware of the source of what they are reading. The combination of low brand affinity and no entry barriers makes substitution costs minimal.
In the case of Google, its market dominance is far too strong for it to be pushed around by other organisations. It's noteworthy that although Google has taken action to support news publishers, it will still be regulated by Google through its accounts therefore they still hold the reins. Moreover, The YouTube boycott has had little visible impact on Google's bottom line. Majority analysts saw minimal revenue loss, and the company's first-quarter results beat analysts' forecasts. CEO Sundar Pichai told investors he was "pretty confident" in the progress it had made with advertisers.
Accepting Murdoch's proposal would turn Facebook and Google into publishers, entering a different domain altogether, with a legal responsibility, regulated by Ofcom, which they're massively resisting.
Time Will Tell …
It can be concluded that although Facebook and Google have not accepted Murdoch's proposal they have stepped up to tackle the issue of fake news and to restore their recently tainted reputations. However, in order to remain market leaders, they must continually improve their algorithms, assess their impact on wider society and achieve consistency in offering credible content to avoid another PR nightmare. If they fail to provide these services, more services such as Storyful will turn up and pose a direct and heavier threat to both Facebook and Google.
---
Grayling Team