Prizma Kreatív PR Award Win for Grayling Hungary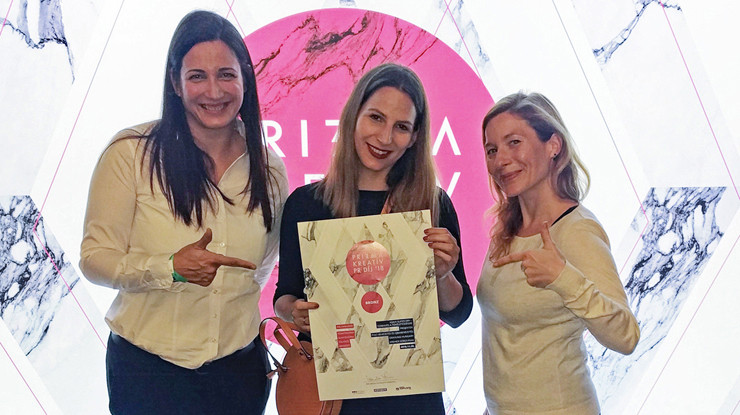 26th November 2018
---
The Prizma Kreatív PR Awards are the most prestigious in the Hungarian PR industry, and at the annual ceremony last week, Grayling's team in Budapest received a bronze award for developing and implementing the communications strategy which launched Asahi Super Dry – the pinnacle of Japanese beers – in Hungary. The super premium beer, the number one beer brand in Japan, is part of Dreher Breweries' portfolio, the largest brewery in Hungary.

The campaign started with a Japanese-themed launch event, which was followed up with influencer communications, beer tastings and other promotional activities.

"Working on a super premium beer product was a great experience. We provided out-of-the-box launch event ideas and the influencer campaign, which focused on Japanese gastronomy, was a great success. It was these ideas and our passion which led to the Prizma Kreatív PR Award", said Peter Fecko, Grayling's Managing Director for CEE.

The Prizma Kreatív PR Awards have been handed out since 2009 by Kreatív, the monthly advertising and PR magazine. The campaign for Asahi was recognized in the "Product launch and re-launch" category.
---
Grayling Team