The Secret of Influence: It's More Personal Than You Think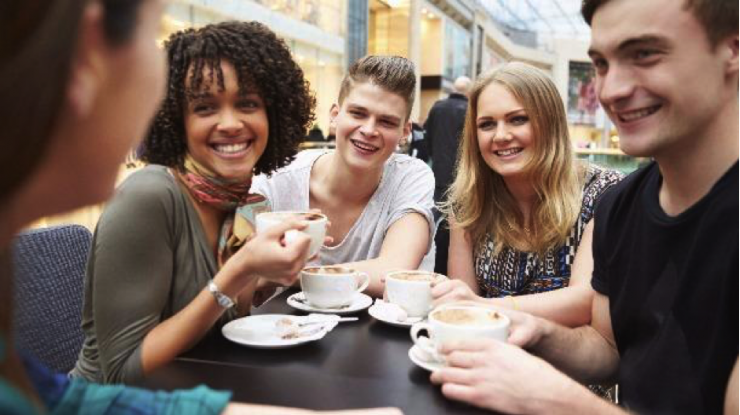 20th July 2017
---
New Grayling research reveals face-to-face connections still have greater influence than digital communication on purchase decisions.
Millennial men talk to more people than any other generation or gender.
When it comes to consumers seeking purchase advice and recommendations, all generations still prefer conventional face-to-face communication. This is true, despite the mass availability of online information, news, reviews and opinions, and social media. Millennial men, ages 21-37, talk to more than double the number of people than any other group or gender when researching travel, auto, financial and consumer electronic purchases.
These are some of the findings of Inside Influence, a new, comprehensive research study by Grayling in the US.
"There is a lot of commentary about the changing nature of influence, and we wanted to explore that in the context of a number of demographic, technological and social factors," said Peter Harris, Grayling US CEO. "What we found is that when it comes to influence, conventional means are still the most impactful, despite the undeniable impact of digital communication."
The study found that three out of four people seeking advice prefer to do so in person by either talking one-on-one, in groups or on the phone. That far exceeds the preference for social media (5%) and texting (4%).
When it comes to initial research, online sources – such as company and review sites and search – are the go-to places; family members and friends are a close second.
Grayling's comprehensive Inside Influence research takes an in-depth look at the ways in which different generations influence each other at the various stages of the consumer purchasing journey, and how that varies between age groups and different categories.
The research surveyed a representative sample of Americans, from Baby Boomers to Generation Z, and reviewed more than 1,000 variables impacting the influences on the consumer decision journey, from the research phase to the point of purchase and beyond.
Broad in scope, the research maps the complex role of 'the four Ps' – partners, parents, peers and professionals – illustrating how their relative influence shifts throughout the decision-making and purchasing journey. It also shows how these patterns vary between generations, type of purchase, as well as the enduring power of the in-person recommendation.
Specifically, the research reveals:
The relative influence of family members, friends, colleagues and experts, at different stages of the decision-making journey. For example two-thirds said that they communicate with real people during their journey
Which channels are used at different stages of the purchase journey, from research, through consideration and evaluation, to purchase. Hint: earned and owned channels rule the journey.
Whether 'official' channels are trusted over 'unofficial' ones
The surprising effects of social media on decision-making
Which generations' opinions are sought out, listened to, or ignored, by others. Or, whether they go it alone like GenX.
Whether negative news or reviews can be mitigated against, and how
The speed of the decision-making process for different sectors, genders and generations
The point at which 'experts' come into their own
Which customers will advocate for your brand, and who will listen to them
"The value of this research to any consumer-facing brand is huge," says Harris. "We are already talking to our clients about how these insights can help to better define channel strategies and ultimately improve ROI."
Download the free PDF summary. For more information about Inside Influence, contact Jon Meakin.
---
Download PDF
Grayling Team